Prunus Persica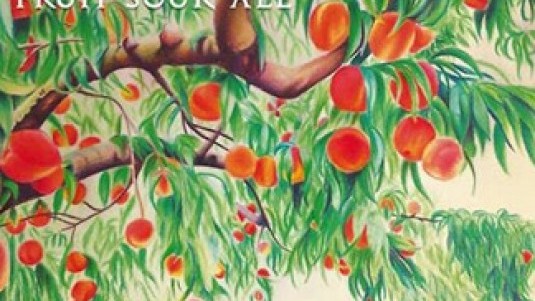 Sesma is a sleepy town in Navarra, on the border with Rioja, some 65km south of Pamplona. It is a border area between Spain and the Basque region and the Basques consider it their own and call it Nafarroa and include it as part of Euskai Herria (Basque land).
Although it is close to Spain's best winegrowing area, here the preferred drink, from before the Roman times, is the nectar of Ceres, a beer that is bread, life and joy. Beer production in Navarra is ingenious and unique with bizzare brews and it is here that two young men found unexpected success in Sesma.
The year 2012 was a difficult one for Spain with a severe economic crisis but this did not stop brothers Alberto and David Garcia from founding the Sesma Brewing Co, a craft brewery that today is one of the best in Spain. "We are very tied to our land and our roots – Alberto explained – and beer is its intimate expression". Grains are the principle element of this farming community and the estate's beers. Fermentation involves various types of yeasts, many of which are local, which Alberto, who holds a degree in microbiology and molecular biology, utilizes to give character and personality to each creation based on a study on microorganisms used for wine and using a different yeast for each type of beer.
This has resulted in an austere style, at times even severe, for the brewery's 13 varieties that are inspired by brews from Britain, Belgium and the United States but which are distinctly Navarra. They are nothing like the 'pseudo-traditional' lagers and there is no exaggeration in the use of malts because Sesma beers are dense, warm and full-bodied with at times almost wild notes of heather and hay in the blonde beers, raisins and spice in the amber beers and licorice and medicinal herbs in the dark beers.
In their vast line of production what stands out is Prunus Persica, a special, seasonal and decidedly acidic beer. While it may be the lesser known of their brews it has great appeal and is a mix of local malt, the region's organic peaches and Glacier hops. Aside from the peaches, which dominate the aromatic profile, the type of hops play a fundamental role. Glacier hops were invented in 2000 at the University of Washington State as a cross between the French Elsasser variety, Brewer Gold and Northern Brewer. It gives this beer softness and a balanced dose of bitterness which offsets the 'acidic' nature of this thirst-quenching summer nectar.
Related Products