Prunus Persica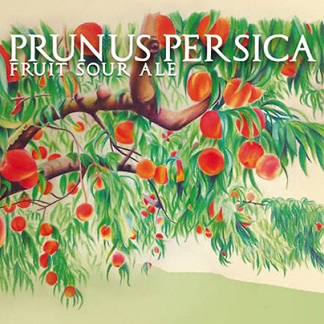 | | |
| --- | --- |
| Author | Alessandro Brizi |
| Date of publication | 09/16/16 |
| Country | |
| Nation | |
| Price | 6 € |
The beer has an amber color with reddish-brown reflections and dense head. The aroma is intense, rich and concentrated and dominated by scents of peaches in syrup, dried and in jam which are all enriched by odd winey hints. The bouquet then opens with notes of ginger and malt and nuances of anise and dried flowers. The mouthfeel is fresh and quenching, almost acidic, with a subtle and continuous effervescence marked by distinct aromatic notes of peach that stand out in the aftertaste which also has raisin sensations. A summer better that is never dull and not for beginners.
This is an ingenious and territorial brew that pairs well with raw bass with extra-virgin olive oil and peaches but it is also excellent by itself to be consumed gazing out over the Navarra countryside in these last days of summer.
Fermentazione: Alta fermentazione.
Alcol: 6,2% Vol
Formato: bottiglia 50 cl.