Bucefalo, a thoroughbred of a beer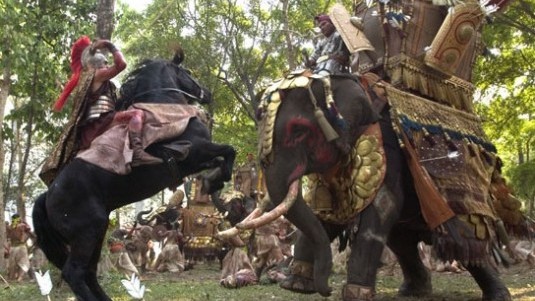 The built, strength and pride of Bucefalo, Alexander the Great's the legendary thoroughbred believed to have been an Akhal-Teke, was what inspired Massimiliano Di Prinzio to produce a brew of the same name. He is the founder and owner of Birrificio Maiella, one of the most interesting craft breweries in Italy and his Bucefalo is a stout that is perhaps even darker than Alexander's famed horse. A little background on this Abruzzese brewery will help to understand this beer. It all began in 2008, literally under the shadow of the Maiella Massif (in Petroro, in the province of Chieti), when Massimiliano and his girlfriend Sonia decided expand their already excellent home-brewing enterprise and make it a reflection of the land. The environment is everything to Massimiliano and it gives him everything he needs: the water he uses comes from the Del Verde springs, the aromatic and medicinal herbs, which are also used in other creations, come from the Maiella slopes, while the grains, often a blend of barley with other cereals, are all from the Abruzzo region. These include the Senatore Cappelli variety along with the rare Solina soft-grain wheat, which is almost exclusively cultivated in the Grand Sasso National Park and in the Monti della Laga. Brewing style has never been a limit to Massimiliano but simply a starting point that allows him make variations on a theme using all the ingredients that the province of Chieti and beyond can offer. This simple approach is what is behind Bucefalo, a stout that could also be defined as a Belgian Strong Ale give it is so labile.
Di Prinzio loves to define Bucefalo, made with local organic spelt, as his strongest beer. This goes without saying but it is equally true that this is an amazing brew not just because of its strength and energy but also due to the grace it offers. This is a pleasing and gourmand drop that unites boldness with extreme drinkability. Bucefalo is a complex, rich and dense beer that is in no way an exercise in style but rather a desire of the soul, a concept of balanced force that best exemplifies that everlasting image of the strength and vigor of Alexander's steed.
Related Products