Hell Rice from Birrificio Sant'Andrea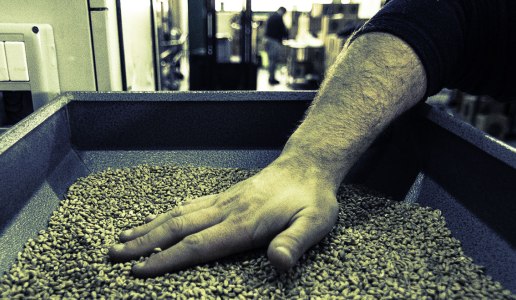 Tact and taste are used in full for Hell rice, a Barley Wine from Birrificio Sant'Andrea in Vercelli.
Barley Wine is difficult and complex beer invented in England that has a fascinating story behind it. Legend has it that it was created to substitute, on the tables of the nobility, French wine that was unavailable due to the war between England and France. Unfortunately, the reality is that the first examples date back to the end of the 19th century and that Barley Wines came into full during the Belle Époque. They are important brews that are produced now and then as a celebratory drink.
Hell Rice from Birrificio Sant'Andrea (BSA) in Vercelli falls into this category and it is produced with almost 20% of the rice cultivated locally. Two undisputed champions of rice are used, Baldo and Carnaroli, along with two more recent ones, the black Venere and red Hermes, and they are used together with Maris Otter, an English-school malt, and East Kent Goldings hops, also English. The English notes are also underscored by the Hermes rice, which gives the brew an earthy note as well as its bland color. The Venere rice, on the hand, gives it a darker color and some tenuous notes of licorice and vanilla.
A long and complex beer to drink but also to make, above all because of the rice, with its difficult to dominate starches. Then again, the beer's name reflects the hellish effort that needs to be made to first create the must, and then ferment the brew and let it mature long before bottling. And then you need to let it age in the bottle before enjoying it. Fortunately, this is not a beer that tends to disappear after only a few seconds in the glass but rewards the effort in making it. Hats off to BSA.
This can be paired with any moldy cheese, from gorgonzola to nicely aged Stilton but also Roquefort or Castelmagno. Thus it is not only a beer for meditation but also one for the end of the meal.
BSA Beer Shop
Monday: 09.00/12:30 – 14:30/19:00
Tuesday-Friday. 09.00/12:30 – 14:30/01:00
Saturday: 10:30/12:30 – 17:00/02:00
Sunday: 17:00/01:00.
BSA Beer Club
From Tuesday through Sunday
Open from 18:00 onwards.
Related Products