10 Luppoli Dorata, style and design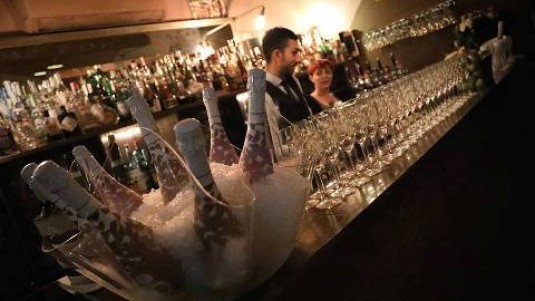 A beer that winks at the world of wine both in regard to production and packaging.
It all began in 1877, when Angelo Poretti – on his return after years between Austria, Bohemia and Bavaria – decided to open a brewery in Valganna. Its reputation was consecrated at the 1881 Milan World's Fair, a success that was repeated in the same city and at the same event, Expo Milano 2015, when Birrificio Angelo Poretti – the official beer at the Italia pavilion – decided to present a brew that could grab the attention of a public interested in both prime ingredients and style. The beer was 10 Luppoli Le Bollicine Dorata (10 Hops Golden Effervescence), made with ten varieties of hopes from around the world.
Its success was incredible and offered an occasion to allow the international public to get to know Birrificio Angelo Poretti under a more refined guise. All this was aided by an exclusive packaging that was created by the famous Milan School of Design and was centered on a golden Champagne bottle with symbols representing hops. The choice of the bottle shape is explained by the fact that wine yeasts play a key role in the beer's production. In fact, this is a beer with secondary fermentation using saccharomyces bayanus that gives the product a particular bubbliness.
The success of 10 Luppoli Le Bollicine Dorata led to the creation of 10 Luppoli Le Bollicine Rosé that has an unusual pink color achieved by using purple carrots, which are rich in polyphenols and flavonoids known for their antitoxin qualities.
For some years now, Birrificio Angelo Poretti has had as its public face the sommelier Adua Villa, a colleague and friend who is "guilty" of having me taste this beer. She has been involved in a number of products including Chiamala Chef (Call her Chef) that involved young female chefs who graduated from the ALMA International School of cooking, including Fabiana Scarica who has just won the Top Chef Italian 2017 Talent show. And soon she will be coming out with a TV show called. Millennials' Stories.
Related Products