VinoVip Cortina, a high altitude event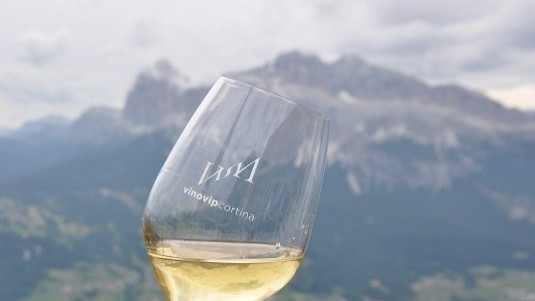 VinoVip is a two-day, full-immersion in the world of wine held in Cortina and organized by Civiltà del Bere that offers some interesting and top-level seminars and tastings with the best Italy has to offer. 
For someone like me who has a 'real' job, I must confess that is having wine as a 'hobby' is the best thing in the world. This offered me an opportunity, in the middle of preparing the next Ultimate Guide to Italian Wine, to spend a weekend in Cortina to take part in VinoVip. This is a wonderful event with the participation of Italy's top wineries and most important estates.
The event was impeccably organized by Civiltà del Bere, with the support of Soexa, and offered a program that aside from classic tastings included discussions on a variety of subjects including the rapport  between terroir and wine, how to better promote the word of wine and how to penetrate emerging markets. These are three important and current topics and they were well-presented and monitored by Alessandro Torcoli. Unfortunately, the seminars hit a low point when certain producers took the floor with observations that were totally self-referential and superficial. Overall, however, it was a positive experience and offered an occasion to reflect on important subjects. The discussions alone would have justified the trip but this was topped by the setting in Cortina with its mountain refuge chalets that hosted some of the events including the legendary "Wine tasting with the eagles". To be honest, this was much more like a vacation that a job assignment.
Participation by both the public and sector operators was enthusiastic and satisfying and this was a clear example of how top-level and well-organized events can be a hit with the public even if the cost of the ticket to participate was not cheap but more than justified by the quality of the wines offered. For us at DoctorWine this was an interesting and even useful event to because it allowed us to verify our opinions on wines we had already tasted ahead of the upcoming edition of our Ultimate Guide. We were particularly impressed by a small but interesting section dedicated to "Young dreamers and small territories" that included the participation of producers who are little-known or brilliant interpreters of new territories. Another highpoint was an interview with Riccardo Cotarella who recalled the most important moments of his career and his vision of wine.
Related Products