How a Nobile ages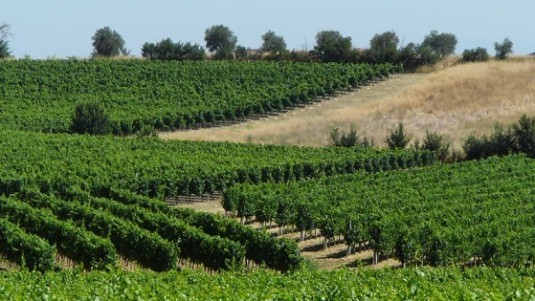 An intriguing retrospective of Vino Nobile di Montepulciano: 10 vintages selected from between 1967 and 1999 to determine the capacity of this "noble" wine to age. 
Sangiovese is a grape distinguished by its capacity to age.
Bearing witness to the lifespan of a wine, determining whether it has stood the test of time, is the dream of every passionate taster and even those somewhat obsessed by wine. The Consorzio del Vino Nobile producers' association recently allowed us to answer the intriguing on how a Nobile ages with a tasting held in their wonderful new wine shop situated inside the Montepulciano fortress. Here the vintages of Vino Nobile from 1967 to 1999 were lined up for tasting and the result was extraordinary.
The first was the now 50-year-old Contucci 1967 . Writing in Gambero Rosso's Vini d'Italla (Italian wines) guide, Gianni Fabrizo said: "In the 1960s, there were very few wine estates. Up until the mid-1970s, there were only five or six producers, between noble families and old entrepreneurs, for whom wine was already a business. In fact, before 1970s, there was no real history of wine trade whereas in France one had existed for centuries". 1967 was the second vintage of Vino di Montepulciano  with a DOC classification and the wines underwent only alcoholic fermentation without any malolactic fermentation. No enologists existed at the time, yield was high and vineyard density was very low, around half of what it is today. Aging lasted up to seven eight years and took place in large barrels.
With this in mind, it is easier to comprehend Contucci 1967 and this tasting was an occasion to admire its brick color that is still bright. This is a decadent wine that demands kindness even during the usual tasting gestures and one feels obliged to swirl it very gently in the glass to avoid losing any of the weak aromas it still may have. The aromas are ethereal with scents of dried mushrooms and underbrush with notes of rhubarb and carob. It is amazing how alive the acidity still is and how soft the tannins are. This was an experience that out of respect cannot be judged by using numbers.
The following reviews are of the other wines that impressed me the most. For obvious reasons we did not list the prices. All the wines are no longer available retail and in some cases not even the producers have any bottles left and were made available thanks to trade-offs between private parties.
Related Products
Product
Producer
Date of publication
Author
Read
Vino Nobile di Montepulciano Riserva 1982
Vino Nobile di Montepulciano
Boscarelli
05/10/17
Alessandra Ruggi
The debate continue over whether 1982 or '83 was better. 1982 was an excellent year, more tannic than '83, as Nicolò De Ferrari Corradi confirmed to me, and more harmonious even if it aged...
Leggi tutto
Vino Nobile di Montepulciano 1988
Vino Nobile di Montepulciano
Avignonesi
05/10/17
Alessandra Ruggi
According to Gianni Fabrizio, "there was an enormous leap in quality between 1982 and '88 and Italian wine improved after the methanol scandal".This has a very intense nose with bold leather...
Leggi tutto
Vigneto Caggiole 1988
Vino Nobile di Montepulciano Riserva
Poliziano
05/10/17
Alessandra Ruggi
Stylistically, this wine is very different from the one produced today and this because it was made before enologist Carlo Ferrini came onboard at the estate. The wine then was only aged in large...
Leggi tutto
Vino Nobile di Montepulciano 1995
Vino Nobile di Montepulciano
Salcheto
05/10/17
Redazione
The 1990s saw the employment of international or French varieties for blending, whereas before only local varieties were used. The 1995 harvest produced wines with a long lifespan and in many cases...
Leggi tutto
Vino Nobile di Montepulciano 1999
Vino Nobile di Montepulciano
Bindella
05/10/17
Alessandra Ruggi
Vintage 1999 has proven to age well and this wine is a further confirmation of this. The wine has a ruby-garnet color and a bouquet of ripe plum and prune jam, notes of chopped leather, barnyard...
Leggi tutto
Vigna d'Alfiero 1999

05/10/17
Alessandra Ruggi
A ruby color leaning towards garnet and an intense aroma of almost medicinal notes together with those of damp earth, moss, graphite and menthol. The mouthfeel is bold and austere with drying tannins...
Leggi tutto