The Great Reds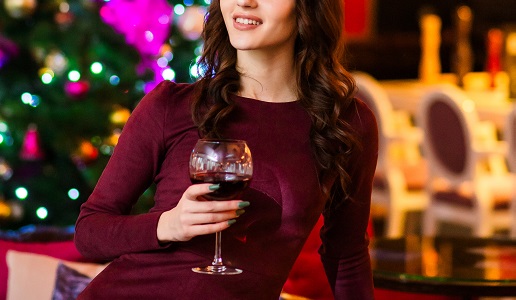 For those of you who during the holidays want to drink some excellent wines, and are willing to spend the money, here are 10 exceptional red wines, all of which received a "faccino" seal of approval in our Essential Guide 2021.
What can one say about the great red wines? Those that one does not drink too often because their prices are somewhat prohibitive? For sure, we are talking about passionate wine lovers and experts and so it is different. But if you're willing to spend the money, a little advice couldn't hurt.
Here we suggest some authentic gems of Italian winemaking. True champions, all with a "faccino" seal of approval in DoctorWine's Essential Guide and all selected with great attention paid to famous and less famous wines. From Brunello to Faro, from Cannonau to Amarone. There's a wine for every preference. The only thing they have in common is that they are all outstanding wines.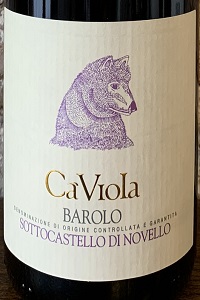 Barolo Sottocastello di Novello 2016 Ca' Viola
98/100 - € 70,00
100% Nebbiolo grapes. Matures 3 years in big barrels. Lively garnet red color. Simply splendid aromas with classy notes of currant, cardamom, violets, wild strawberries, pomegranate, mulberry and hints of vanilla. Agile and tense taste, thick, velvety and well blended-in tannins, dynamic and aristocratic body, refined and neat. Extraordinary persistence in the finish. Great wine.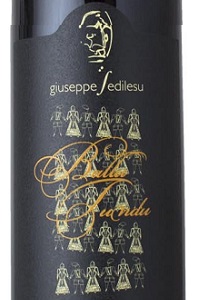 Cannonau di Sardegna Ballu Tundu Riserva 2015 Giuseppe Sedilesu
98/100 - € 25,00
100% Cannonau grapes. Matures 12 months in barrels and 24 months in cement vats. Bright garnet red color. Wide and varied aromas of Mediterranean herbs, spices, citrus and eucalyptus. Warm, Mediterranean taste, impressive freshness. Tense progression with evident yet elegant tannins. Complex, enveloping and deep finish. A great Cannonau from Mamoiada.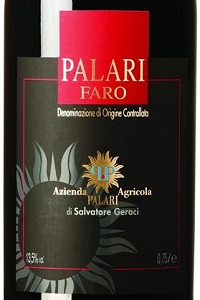 Faro Palari 2014 Palari
98/100 - € 45,00
Blend of 50% Nerello Mascalese, 40% Nerello Cappuccio, 10% Nocera grapes. Matures 2 years in barriques. Intense garnet ruby red color. Very complex aromas of spices, pepper and cardamom, hints of cassis and strawberry jam. Great personality in the mouth, elegant, warm and tense, rich and agile. One of the best Mediterranean red wines. Great version.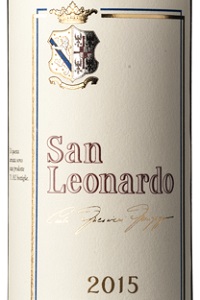 San Leonardo 2015 Tenuta San Leonardo
98/100 - € 75,00
Blend of 60% Cabernet Sauvignon, 15% Cabernet Franc, 15% Carmenere and 10% Merlot grapes. Matures 18 months in barriques. Intense ruby red color. Very elegant aromas of eucalyptus, cassis, black cherries, hints of Kirsch and delicate spicy puffs in the background. Tense and neat taste, very elegant, thick and soft tannins, aristocratic body, well sustained by a delicate acidity. Elegant and very long persistence. Great version.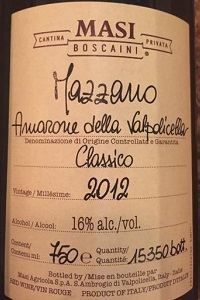 Amarone della Valpolicella Classico Mazzano 2012 Masi
97/100 - € 120,00
Blend of Corvina, Rondinella and Molinara grapes. Matures 3 years in barrels. Intense and bright ruby red color. Aromas of still crunchy cherries and hints of coffee. Then spicy notes of turmeric. Tense, elegant and neat taste. Again notes of eucalyptus and red fruits in the finish. Great persistence and savory on the palate. Balanced tannins.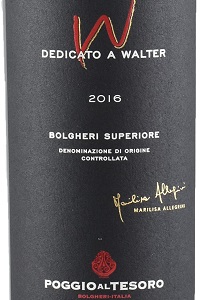 Bolgheri Superiore Dedicato a Walter 2016 Poggio al Tesoro
97/100 - € 130,00
100% Cabernet Franc grapes. Aged in new barrique for 18 months. Bright violet color. Very complex and pleasant notes of eucalyptus, black fruit, blueberry, and currant, then subtle notes of ash and black spices. Austere and elegant palate showing a vibrant, youthful, and very refined tannin. Wonderful depth leading to a very long finish.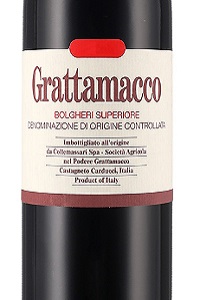 Bolgheri Superiore Grattamacco 2017 Grattamacco
96/100 - € 55
Da uve cabernet sauvignon 65%, merlot 20%, sangiovese 15%. Matura 18 mesi in barrique. Rubino violaceo intenso e brillante. Spettro olfattivo di austera eleganza, con cenni floreali su un plateau di frutti di bosco, una leggera speziatura. Goloso e intenso l'assaggio, con tannino di classe e sviluppo deciso verso un super finale.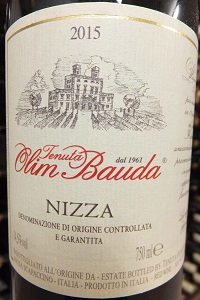 Nizza Bauda Riserva 2015 Olim Bauda
97/100 - € 42,00
Blend of 65% Cabernet Sauvignon, 20% Merlot and 15% Sangiovese grapes. Aged in barrique for 18 months. Intense and bright ruby red color with violet hues. Austere and elegant nose: floral, fruity and with a subtle spicy scent. Intense and flavorsome palate showing a wonderful tannin with great depth leading to a very long finish.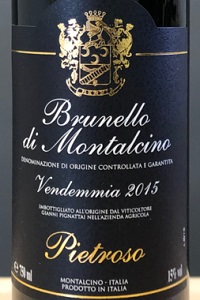 Brunello di Montalcino 2015 Pietroso
96/100 - € 45,00
100% Sangiovese grapes. Aged in large casks for 24 months. Intense and deep ruby red color. Clean, intense, and charming notes of eucalyptus, blackberry, and black cherry, followed by a very subtle smoky scent. Very sleek palate, balanced, juicy, powerful, and with youthful and refined tannin leading to a very ample and long finish.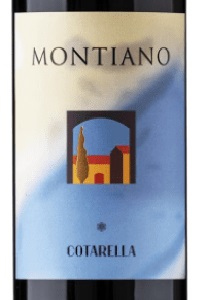 Montiano 2017 Famiglia Cotarella
96/100 - € 55,00
100% Merlot grapes. Matures 12 months in barriques. Very intense ruby red color. Enveloping and expressive aromas of raspberries, sweet spices, strawberry licor, hints of cocoa. Rich taste,full-bodied, intense yet agiel, still youthful but velvety tannins that don't influence its drinkability. Great length in the finish.
Related Products