Red wines of the sea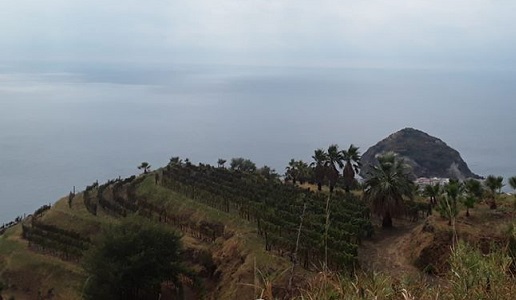 Red wines from vineyards overlooking the sea that benefit from its breezes and reflected sunlight.
The sea usually brings to mind white wines or bubbly, be it for a question of pairing (classic seafood dishes call for white wine, even if there are many exceptions), be it for one of temperature given that we associate the sea with summer.
This superficial reasoning, however, deserves to be corrected. There are seaside red wines and this is our topic today. These are wines from vineyards overlooking the sea that benefit from its breezes and reflected sunlight.
Some 15 years ago, red wine producers along the Tuscan coast went so far as to create an association and obtained an IGT classification (Costa Toscana) to differentiate their reds from those produced in the Tuscan hinterland. Throughout most of this area, for reasons we will not get into here, the varietals that best express themselves are the typical Bordeaux ones, as evidenced by the great wines of Bolgheri and many other, excellent ones from neighboring zones, from Terre di Pisa to Val di Cornia.
In other parts of Italy, the production of red 'sea' wine utilizes some local varietals but the quantity of wine is much lower. We have thus decided to draw your attention to wines that can see the sea (and the sea can see the vineyards), a kind of tour along Italy's coasts focusing on native grapes.
Seven wines for seven days of the week, in line with the idea proposed last week by our Editor-in-Chief Daniele Cernilli who suggested a wine a day to help get through this period of being forced to stay at home.
LIGURIA: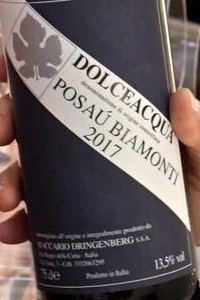 Dolceacqua Posaù Biamonti 2017 Maccario Dringenberg
95/100 - € 29,00
100% Rossese grapes from the smallest and highest parcel of the Posaù vineyard that overlooks the sea. Stainless steel only. Bright ruby red color. Rich and spicy aromas of Mediterranean scrub and citrus, seabreeze and intense roasting. Lively taste, savory and crunchy freshness of juicy fruits. Very long finish.

CAMPANIA: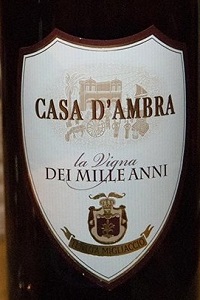 Ischia Piedirosso La Vigna dei Mille Anni Tenuta Migliaccio 2015 D'Ambra
93/100 - € 25,00
A blend of Piedirosso with Aglianico and Cabernet Sauvignon from the vineyard of the same name in Jesca, in the municipality of Serrara-Fontana at about 400 metres above sea level. Matured in oak for 18 months. The wine has an intense red color and bouquet with distinct fruity notes of wild berries, floral scents and hints of cacao and white pepper. The rich and elegant mouthfeel is fresh and juicy with great persistence.

SARDEGNA: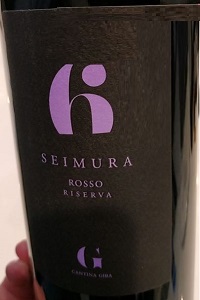 Carignano del Sulcis 6Mura Rosso Riserva 2016 Cantina Giba
96/100 - € 30,00
Da uve carignano cultivated in the heart of Sulcis. Matures 12 months in barriques and tonneaux. Dark garnet red color. Impressively neat and powerful aromas of Mediterranean scrub, black pepper and sweet spices with a hint of cinchona. Powerful taste, typical and elegant with juicy, ripe tannins and a neat, deep finish.

SICILY: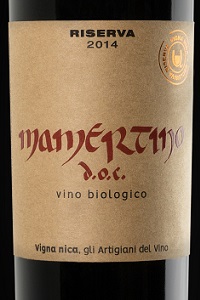 Mamertino di Milazzo Rosso Riserva 2014 Vigna Nica
92/100 - € 20,00
Blend of Nero d'Avola, Nocera and Nerello Mascalese grapes cultivated in the very small Tripi municipality close to the Peloritani mountains and overlooking the Tirrenian sea and the Eolie islands at 350-400 mt of altitude. Matures 12 months in tonneau. Dark and slightly pale ruby red color. Intense, elegant and varied aromas of plums, wild strawberries, black mulberries, Mediterranean scrub and floral hints. Smooth and soft taste, well structured and very persistent. Delicate and velvety tannins.
PUGLIA: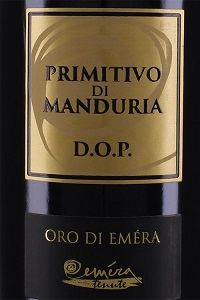 Primitivo di Manduria Oro di Emèra 2017 Claudio Quarta
90/100 - € 24,00
100% Primitivo grapes from the Emèra estate just a few meters from the sea. Matures in durmast barrels. Impenetrable dark color. Very intense aromas of ripe fruits, ashes and sweet tobacco. Rich, vigorous taste, full bodied with notes of ripe fruits in the finish.

ABRUZZO: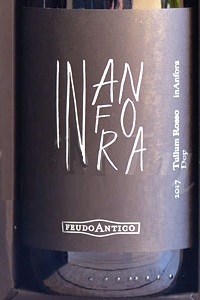 Tullum Rosso InAnfora 2017 Feudo Antico
93/100 - € 22,00
100% Montepulciano grapes. Macerates 11 months in amphorae on the skins. Very dark ruby red color. Deep, varied and dark aromas of graphite, black cherry in syrup, cocoa, coffee, spices and blackberries. Elegant and neat sip, pleasant, fruity, thick and velvety tannins. Persistent.

MARCHE: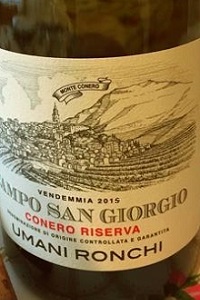 Conero Campo San Giorgio Riserva 2015 Umani Ronchi
95/100 - € 45,00
100% Montepulciano grapes. Matures 12 months in barriques and 12 months in big barrels. Intense ruby red color with purple hues. Intriguing aromas of wildberries, violets and spices, tobacco, white chocolate and licorice. Immense taste, evident yet elegant tannins, silky and deep. Very long classy finis with coherent fruity notes and hints of eucalyptus.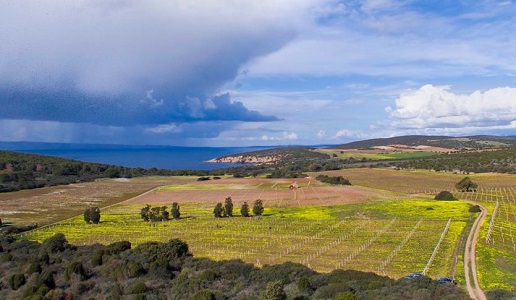 In the picture above, the "Vigna dei Mille Anni" (vineyard of thousend years), Tenuta Migliaccio, Casa D'Ambra, in the Island of Ischia, and here the vineyards of Cantina Giba in Sulcis, Sardegna.
Related Products