Comfort wines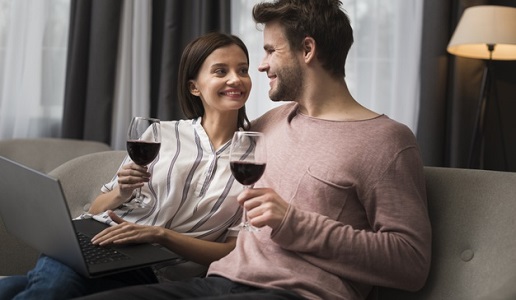 We are all closed in at home these days with no one escaping the risks from the coronavirus. To make this a little easier, here we select a wine a day for the coming week.
Even if it isn't easy, let's talk about nice things. At this difficult time, I would like to propose to you a small yet useful selection of wines to drink over the coming week of forced seclusion. Let this be a way we can "comfort" ourselves knowing that at some point this will all be over and we can move on.
And so let's drink some comfort wines. All are really good, with some easier to appreciate than others, and all these wines offer immediate pleasure. We have selected them from out Essential Guide to Italian Wine 2020 and they are among those that I personally tasted and evaluated. I hope you like them, too. Enjoy.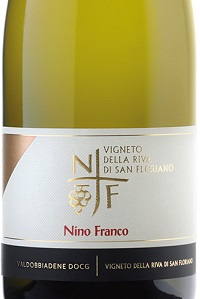 Valdobbiadene Prosecco Superiore Vigneto della Riva di San Floriano 2018 Nino Franco
92/100 - € 15
100% Glera grapes. Charmat method. Brut. Light yellow color, thick and abundant bubbles. Fragrant and neat aromas of yeasts, bread crust, winter melon and wisteria flowers. Fresh and tense sip, creamy foam, savory and pleasant. Good persistence.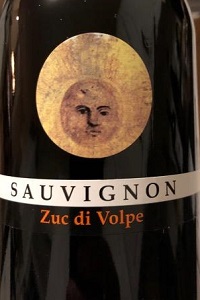 Friuli Colli Orientali Sauvignon Zuc di Volpe 2018 Volpe Pasini
95/100 - € 24
100% Sauvignon grapes. Stainless steel on the yeasts for 5 months. Bright greenish yellow color. Varietal and clear aromas of passionfruit, white peach, boxwood, hints of tomato leaf and anise. Tense and fresh taste, elegant and progressive, neat, agile, great persistence. A classic wine of its category.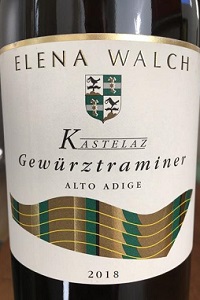 Alto Adige Gewürztraminer Kastelaz 2018 Elena Walch
95/100 - € 31
100% Gewürztraminer grapes. Stainless steel on the yeasts for 5 months. Bright greenish golden color. Neat aromas of lychees, jasmine and rosehip with some hints of ginger. Tense and agiel taste, elegant, great body and persistence. Aromatic notes in the finish.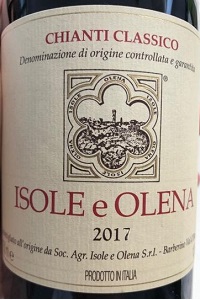 Chianti Classico 2017 Isole e Olena
94/100 - € 22
Blend of 80% Sangiovese, 15% Canaiolo and 5% Syrah grapes. Aged in large casks for 1 year. Intense and bright ruby red color. Fragrant nose of sour cherry, pomegranate, blood orange and light scent of lavender. Warm and fascinating palate, youthful but not aggressive tannin, quite supple despite the hot vintage.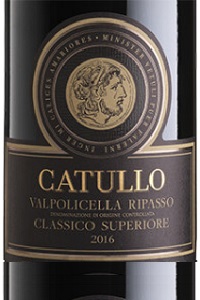 Valpolicella Classico Superiore Ripasso Catullo 2016 Bertani
95/100 - € 15
Blend of 85% Corvina, 15% Merlot and Rondinella grapes. Matures 1 year in big barrels. Intense garnet ruby red color. Fruity and ethereal aromas of wildberries, Kirsch, vanilla, tobacco and hints of cocoa. Tense and powerful taste, savory, warm, pleasant, balanced with a very long finish.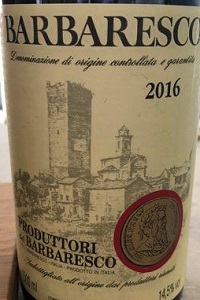 Barbaresco 2016 Produttori del Barbaresco
95/100 - € 25
100% Nebbiolo grapes. Matures 2 years in big barrels. Lively garnet color. Very neat and clear aromas of currant, violets, hints of mint and tobacco. Agile and elegant taste, savory, delicious drinkability, good body and incredibly balanced, velvety tannins and delicate yet long persistence in the finish. Great version.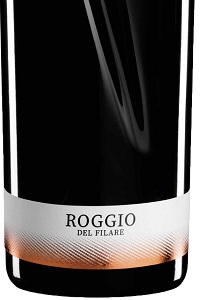 Rosso Piceno Superiore Roggio del Filare 2016 Velenosi
96/100 - € 25
Blend of 70% Montepulciano and 30% Sangiovese grapes. Matures 1 year in barriques. Very intense and concentrated ruby red color. Incredibly neat aromas of fruits and spices with notes of black cherries, wild cherries, Kirsch, cocoa, hints of pepper and blond tobacco. Very expressive and varied taste, full bodied yet agiel, tense and warm, powerful but not overwhelming. Very long persistence. Great version.
Related Products