Brunello di Montalcino 2015 Preview (2)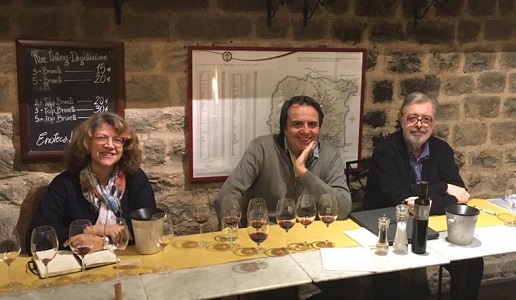 We start our special ranking from the bottom: Here are the wines from 20th to 11th place.
As we wrote yesterday, in mid-November a DoctorWine panel, led by editor-in-chief Daniele Cernilli who was joined by Stefania Vinciguerra and Riccardo Viscardi, went to Montalcino for an initial panorama tasting of the much-anticipated vintage 2015 of Brunello di Montalcino.
This is in no way a complete evaluation of the year's production and we will continue in January with the traditional tasting offered by the producers' association and then with those of Benvenuto Brunello followed by second tastings at Vinitaly. However, we are in a position to offer a first ranking of the best 20 wines we have tasted so far.
One last thing: as you can see, we did not entered scores, but we are talking about wines of the highest level, whose difference in score is sometimes a few tenths, a very short ranking, in practice.
Naturally, we will start from the bottom with number 20 and work our way up to 11, to then present the magnificent Top Ten tomorrow.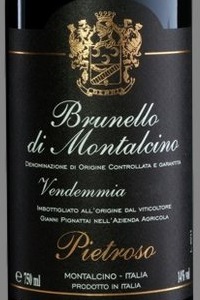 20) Brunello di Montalcino 2015 Pietroso
An intense, ruby-garnet color and a full intense aroma with classic notes of kirsch, marasca cherry and a lightly spice touch on clear notes. The thick mouthfeel has a lovely saline streak and young yet relaxed tannins with an excellent progression and a finish that plays on elegance and persistence.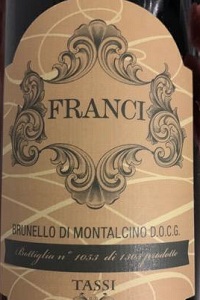 19) Brunello di Montalcino Franci 2015 Tassi
A classic, ruby color leaning towards garnet and a youthful nose with some earthy sensations ahead of an intense fruit aroma with red tones. The thick mouthfeel has a lovely and bold progression nicely balanced between the tannins and the acidity. The very intense and flavorful finish has a return of a slightly spicy aroma and an excellent persistence.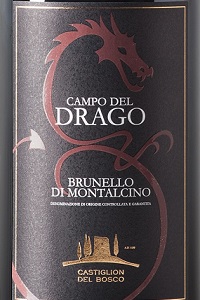 18) Brunello di Montalcino Campo del Drago 2015 Castiglion del Bosco
An intense ruby color with garnet streaks and an intense aroma with notes of blonde spice and smoky hints before classic and fresh notes of cherry. The thick mouthfeel has a lovely progression and is balanced thanks to fine tannins and an excellent salinity that give the finish compactness without ever being sweet. Flavor and intense.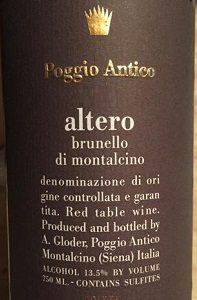 17) Brunello di Montalcino Altero 2015 Poggio Antico
A limpid, slightly garnet ruby color and an intense, classic aroma with a light ethereal note and a very distinct one of autumnal underbrush followed by evident yet subdued fruit scents. The thick and elegant mouthfeel has a fascinating tension from the acidity that ushers in a flavorful, intense and very persistent finish. A youthful and austere wine.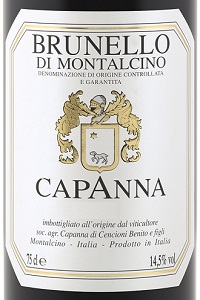 16) Brunello di Montalcino 2015 Capanna
A limpid, ruby-garnet color and an intense aroma of classic scents, a touch of tobacco, dark and defined floral notes and those of autumnal underbrush and dark cherry. The intense mouthfeel has crispy yet fine tannins with a classic, austere progression that is thick and agile and leads to a youthful, flavorful and persistent finish indicating a great future.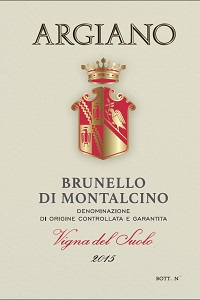 15) Brunello di Montalcino Vigna del Suolo 2015 Argiano
A limpid, ruby-garnet color and a very classic, traditional aroma with slightly earthy notes and those of autumnal underbrush and blonde spice. The mouthfeel is slightly ethereal and elegant with a taut, intriguing texture with defined tannins and an austere, classically elegant and flavorful progression towards an intense and progressive finish. An ode to the culture of Brunello.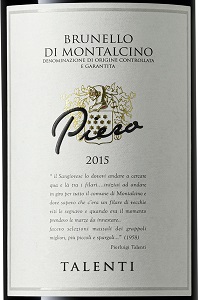 14) Brunello di Montalcino Piero 2015 Talenti
A classic, ruby color with a touch of garnet. After a little breathing, the bouquet reveals a great complexity and intensity with notes of dark fruit, marasca and sour cherry, underbrush and a hint of dark spice. The mouthfeel has a thick texture but great progression thanks to tight and elegant tannins with a nice sapidity. The finish is engaging, flavorful and persistent.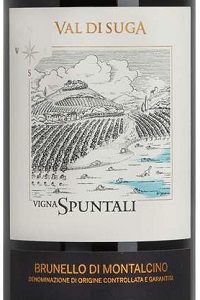 13) Brunello di Montalcino Spuntali 2015 Val di Suga
A well-structured, classic ruby color and an intense aroma with classic notes of dark flowers, underbrush, balsamic notes and hints of red fruit. The elegant and compact mouthfeel has elegant and nicely balanced tannins with a satisfying salinity that allows for an elegant progression full of personality. The finish is flavorful, well-structured and intense.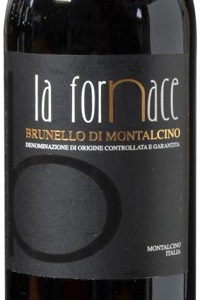 12) Brunello di Montalcino Le Origini 2015 La Fornace
A dark, slightly garnet ruby color and an intense, clear and complex aroma with red-fruit notes of marasca and other cherries, an elegant scent of kirsch, yellow spice and s smoky hint. The intense and tight mouthfeel has refined and balanced tannins, with a salinity that accompanies the rich flavor towards an intense finish towards an intense, persistent and very flavorful finish. A fascinating interpretation.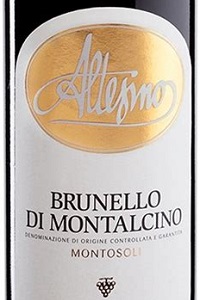 11) Brunello di Montalcino Montosoli 2015 Altesino
A classic, ruby-garnet color and a mellow aroma with marasca-kirsch notes and those of fresh medicinal herbs and intense underbrush- The elegant mouthfeel is not bold but has a refined balance with very fine tannins and an elegant acidity that foster a flavorful progression of great elegance. The finish is persistent and intense and is excellently consistent with the aroma.
Related Products
Related Articles