A quick (and partial) glance at Carso and Collio macerated wines
A dedicated evening offers the opportunity to take stock of the macerated wines.
Not long ago I had the privilege to conduct a tasting of the best Carso (Karst) and Collio macerated wines. The event, impeccably organized by media consultant Lionella Genovese of the Eleganza Veneta firm, was staged at the Osteria alla Pasina di Casier restaurant, in the province of Treviso, and among qualified public taking part were some Treviso wine producers and instructors from various sommelier associations.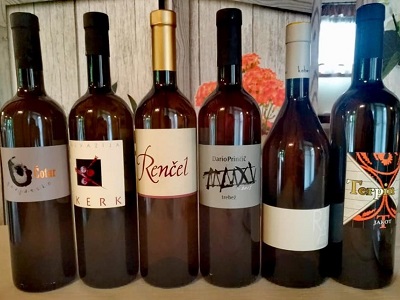 The event was also an occasion to brush up on Italian macerated wines, which in Carso and Collio have found a home thanks to the important work done by two giants of Italian winemaking: Stanko Radikon, who unfortunately passed a few years ago, and Josko Gravner, who were both from Collio.
Radikon was the one who brought the first Italian macerated white wines to the market, some 20 years ago, while Gravner, at the start of the new millennium, introduced using amphorae to make the wine. This is an ancient practice for making white wine that originated in the Caucasus (especially Georgia) and was employed by both large-scale producers and home winemakers (Georgia has thousands of micro-wineries for family consumption) and so macerated wines cannot be considered to be an Italian tradition.
As for the event at the Pasina restaurant, it was obviously impossible to draw any definitive conclusions from tasting six wines. Nevertheless, it I think one can make some observations. And I believe that even the skeptical wine lover will have to agree that these wines have undeniable characteristics.
These wines always have a lucid and distinct color that is but not always orange, which is why it is more correct to refer to them "macerated" rather than "orange" wines. They are often opalescent, with an aromatic profile that usually is of dried apricot and candied orange peel in the background and very particular, oxidative notes, above all those of linseed oil, tisane and juniper.
What really stands out about these wines is the mouthfeel, with its infused flavor of tea (then again these wines are rich in catechine, which are the polyphenols responsible for the flavor of tea) while the finish is smoky and bitterish, all encompassed in a three-dimensional and "squared" sensation of space one usually equates with red wine.
That said, one must also admit that these are wines in which the way they were made is often very evident, with many tannic extracts (which could not be otherwise considering the long periods of maceration) that often overshadows the characteristics of the varietal itself.
It would appear that this type of wine works best with neutral varietals that do not have a high acidity (a plus for warm climates), even if it is still too early to say which varietals and climates would be best for macerated wines. Nevertheless, this is an argument that sooner or later must be tackled as it is for any other winemaking method, even though it will take a lot of time to understand all the aspects related to macerating wines. Then again, it took decades to realize that Chardonnay likes barriques more that Riesling does or that Teroldego is much more suited for carbonic maceration than Nebbiolo, or that Merlot does not love hot weather.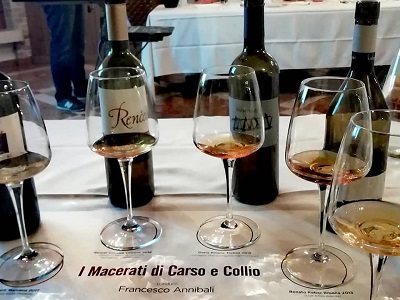 Macerated wines have an ace up their sleeve: they are wines much loved by the Millennials and this not only thanks to their organoleptic properties but also for the "aurora" they express, their naturalness, the absence of corrections and the visceral feeling that comes from the fact that they are often made underground and, above all, the idea that they are a return to a time of wine purity.
All things considered, there is an old saying (easily applied to the world of wine) that states that when things are going well one looks to the future, while when things are not so good they look to the past (often mythicizing it – but that's another story).
As for the wines themselves, in the best cases macerated wines not only know how to be varietal but they can even bring out the "three-dimensional" aspect of a varietal.
Another quality is the lack of parallelism between the aroma, autumnal yet exuberant, and the mouthfeel, which is often austere and cold. But for me this does not imply a lack of harmony.
My impression is that the next step will be finding a way to express the territory. I must confess that in the blind tasting I had a harder time pigeonholing the Collio wines (sweet acidity, wrapping and so on) than the Carso wines (a lithe floral aspect and so on).
A question thus arises: can the parameters used for white wines made off the skin be applied to macerated wines?
This is a complicated question, one which has little to do with the fact that these are wines that one buys with intentionally, even if they are rarely cheap, splendid wines that are easy to pair at the table (fusion cuisine, vegetables, game, chicken curry).
At this point in time, I think it makes more sense to classify these wines as IGT, rather than DOC.
A final consideration: if it is true that all great wines express, aside from the varietal, geographic origin and so on, the spirit of the people, then that "squared" sensation of space in the mouthfeel seems more "Soviet" than Caucasian.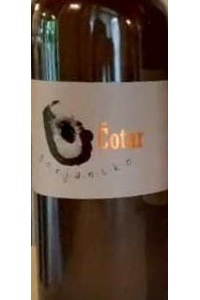 Belo Vino Gorjansko 2018 Ĉotar
s.v. – price not available
Made from Vitovska and Malvasia Istriana grapes that ferment in large barrels and macerate until the wine is transferred to barrels where it will mature for two years. No filtration and no CO2 added.
A vibrant, golden color and a floral and balsamic bouquet with notes of paint. A floral mouthfeel, medium body, subtle yet drying tannins and a palate dominated by a volatile sensation.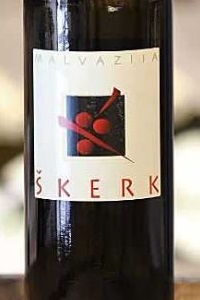 Carso Malvazija 2017 Skerk
89/100 - € 27
Malvasia grapes with spontaneous fermentation in wood barrels and ten days of maceration. No filtration and a small amount of CO2 added during bottling.
A full, golden color. The dried apricot trait from the varietal is expressed magnificently in the aroma together with floral notes. The mouthfeel is straightforward with dry tannins and a floral finish. What is lacking is a "gear shift" in the persistence. Impeccably made without any excess. The Carso is nicely expressed.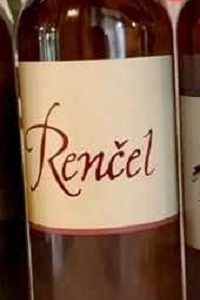 Kras Cuvée Vincent 2016 Rencel
91/100 - € 21
Made from Malvasia, Vitovska, Sauvignon and Chardonnay grapes that ferment spontaneously. The Sauvignon macerates for four days and the other grapes for a month. No filtration and a little CO2 added during bottling.
An orange color with golden reflections and an aroma of malt and tea. The mouthfeel is full-bodied and alcoholic, almost chewy, with a smoky finish. Flashy but excellent.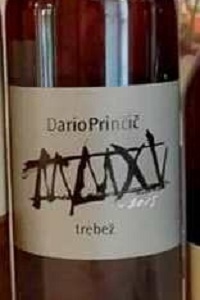 Venezia Giulia Bianco Trebež 2015 Dario Prinĉiĉ
88/100 - € 33
Chardonnay, Sauvignon and Friulano grapes that ferment and macerate in open vats. Part of the wine matures in wood and part in stainless steel.
A distinct topaz-orange color and an aroma with scents of macerated red fruit and a smoky note. The mouthfeel is very rich, with bold tannins and a deep and bitter finish. Lots of extracts.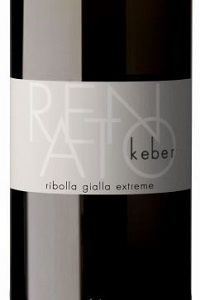 Collio Ribolla Gialla Extreme 2013 Renato Keber
89/100 - € 27
Ribolla grapes that macerate for the 10-day period of fermentation. Matured in barrels on the lees for 12 months.
An orange color with golden reflections and an aroma of dried yellow flowers and chamomile tea. The boney mouthfeel has dry yet juicy tannins and an excellent persistence. A very elegant wine. In a blind tasting I would have said Carso without hesitation.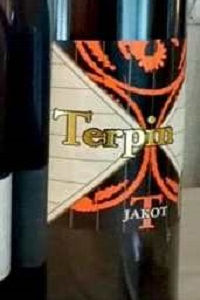 Delle Venezie Bianco Jakot 2013 Franco Terpin
93/100 - € 32
Friulano grapes, fermentation in steel vats, ten days of maceration and matured in oak barrels for 18 months. This is a wine that put the varietal into 3D.
A full, golden-orange color and an aroma with smoky notes and those of flint, almond and mallow and dried flowers. The mouthfeel is squared but also tapered with the tannins extending the wine. A macerated wine full of nuances, absolutely excellent.
Related Products
Product
Producer
Date of publication
Author
Read
Bianco Trebež 2015

Dario Prinĉiĉ
07/15/20
Francesco Annibali
Chardonnay, Sauvignon and Friulano grapes that ferment and macerate in open vats. Part of the wine matures in wood and part in stainless steel. A distinct topaz-orange color and an aroma with scents...
Leggi tutto
Ribolla Gialla Extreme

Renato Keber
07/15/20
Redazione Grafica

Cuvée Vincent 2016
Carso
Renčel
07/15/20
Francesco Annibali
Made from Malvasia, Vitovska, Sauvignon and Chardonnay grapes that ferment spontaneously. The Sauvignon macerates for four days and the other grapes for a month. No filtration and a little CO2 added...
Leggi tutto
Malvazija 2017
Carso
Škerk
07/15/20
Francesco Annibali
Malvasia grapes with spontaneous fermentation in wood barrels and ten days of maceration. No filtration and a small amount of CO2 added during bottling. A full, golden color. The dried apricot trait...
Leggi tutto
Belo Vino Gorjansko 2018

Čotar
07/15/20
Francesco Annibali
Made from Vitovska and Malvasia Istriana grapes that ferment in large barrels and macerate until the wine is transferred to barrels where it will mature for two years. No filtration and no CO2...
Leggi tutto
Bianco Jakot 2013

Franco Terpin
07/15/20
Francesco Annibali
Friulano grapes, fermentation in steel vats, ten days of maceration and matured in oak barrels for 18 months. This is a wine that put the varietal into 3D. A full, golden-orange color and an aroma...
Leggi tutto
Čotar

07/13/20
Redazione Grafica

Renato Keber

07/13/20
Redazione Grafica

Dario Prinĉiĉ

07/13/20
Redazione Grafica

Renčel

07/13/20
Redazione Grafica

Škerk

04/11/14
Redazione

Franco Terpin

07/15/20
Redazione Grafica