Castello di Cigognola: A Nebbiolo for Papà Moratti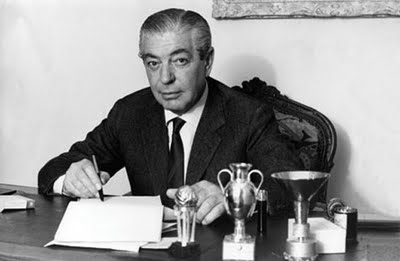 At their estate in Oltrepò Pavese, Castello di Cigognola, Gian Marco and Letizia Morattii have produced an extraordinary Nebbilo and dedicated it to Angelo Moratti.
While it is true that Gian Marco and Letizia are better known for their activities in the world of business and politics, for a few years now they have also been producing wine at their estate in Oltrepò, Castello Cigognola. And they do it with passion, coming out with wines that have excellent character, are well-made and decidedly valid.
However, this time they have hit the bullseye.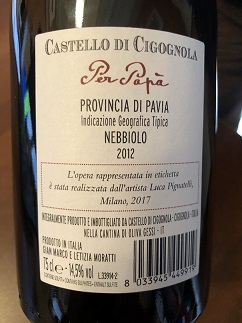 They have just come out with a new wine that literally knocked me out.
It is called Per Papa 2012 and is made from Nebbiolo grapes, which is quite unusual for this area. The wine is dedicated to the memory of Angelo Moratti, the former president of the legendary Inter soccer club of Mazzola, Suarez and Corso.
It is truly an extraordinary wine that has a very traditional profile yet also is technically exemplary, elegant, full and very good. When I tasted it I could believe it. It seemed so strange to me that such a good Nebbiolo could be made in an area where it had never been produced before, even if Oltrepò Pavese was once part of the so-called Old Piedmont under the rule of the House of Savoy. For me, this was a land of Barbera and Pinot Noir, not Nebbiolo.
With this wine, the Moratti family may have opened new prospects for the area and it will be interesting to see who will follow their example.
Castello di Cigognola
Owner: Gian Marco Moratti
Piazza Castello, 1
27040 Cigognola (PV)
Tel. +39 0385284828
Fax +39 0385 284263
info@castellodicigognola.com
www.castellodicigognola.com
Facebook: castellodicigognola
Year of foundation: 2000
Total bottles produced: 90.000
Hectares of vineyard: 30
Related Products