A star is born: Terradonnà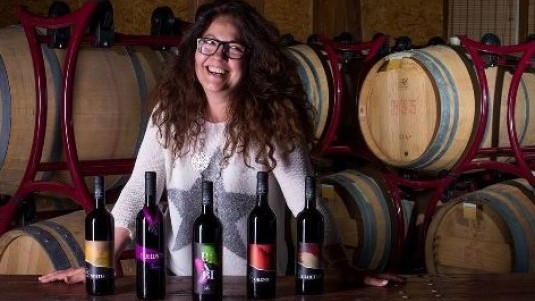 The Tuscan coast has been the stage of a sterile polemic between supporters of international versus native grapes varieties and after reaching a pinnacle of notoriety, thanks above all to the wines of Bolgheri, it is once again being looked upon with suspicion by certain wine snobs.
My approach is less cliquish and because I like the characteristics of wines from the Tuscan coast I can assure you that here you can find some authentic gems. A case in point is Terradonnà, an estate in Val di Cornia where the Rossi family has been producing wine and olive oil in Suvereto for over 50 years but which recently embarked on a new course.
Val di Cornia is located in the hinterland of the Tuscan 'nose' and Suvereto is behind Venturina which is, in turn, behind Piombino. In other words, it is where the Grosetto area of Maremma meets the upper or Livorno one. Here the Etruscans used to mine minerals and it is in this soil rich in minerals and clay that Terradonnà was born.
The estate's new course is being led by Annalisa with the help of her brother Gianluca and, even more, her sister-in-law. With the new millennium they began to modernize the vineyards, planting new vines to increase vineyard density, and the winemaking process, although continuing to use cement vats and wood barrels for fermentation and aging. Supervising production is the talented enologist Luca D'Attoma who once again has shown he has magical touch when it comes to working with international, also known as French, grape varieties.
PS: The name Terradonnà means "Land passed on from woman to woman", in this case from Annalisa's mother.
Related Products