Macondo by Lorenzo Catasta, a life in color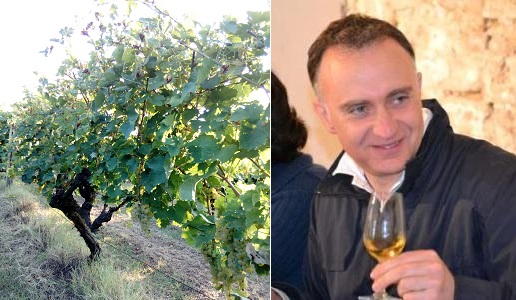 Production is minimal for this debut Marche white from Lorenzo Catasta and his Macondo winery.
The story of Lorenzo Catasta in Cupra Marittima is both a lovely and emblematic one. He was a typical, white-collar executive with a good salary who, after turning 40, decided to, in his own words, "no longer live in black and white but in color". He thus quit his job, to the amazement and dismay of friends and family, and began to work at the Oasi degli Angeli estate of Marco Casolanetti and Eleonora Rossi.
In 2016, he began to manage two tiny vineyards in Cupra Marittima and Montefiore dell'Aso to produce a white from the area's traditional varietals: Trebbiano and Pecorino. It was an ambitious venture but the results are quite impressive.
Production at present is minimal but already next year the number of bottles produces should increase fourfold.
Related Products