A Cava with a precise and recognizable style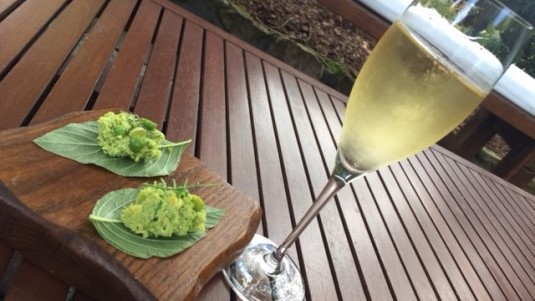 Terrers Brut Nature Reserva 2009 from Recaredo is a sparkling wine to have with a meal but that is also great as an aperitif.
Even if Sant Sadurnì d'Anoia is famous as the Catalan town that hosts Codorniu (another great Cava along with Freixenet), in reality it also is home to other estates that are trying to do what the Récoltant-Manipulant are doing in Champagne, trying to understand and interpret the terroir of Cava without seeking to make a simple and pleasing interpretation that has won over many consumers in just a few years.
Thanks to sommeliers like Guillerno Cruz Alcubierre and other colleagues who every year explore the boundaries of this wine, I have been able to taste some exemplary versions that stood out for their expressive force and stylistic finesse and can now share with you what a "Cava" is and what Catalan traditional method is like.
In 1924, Josep Mata Capellades took his first steps in the art of disgorging, this many years before the gyropallets allowed for the production of millions of low-cost bottles, and also as an enologist. He soon decided to strike out on his own and dug his own cellar under his home in Sant Sadurni d'Anoia. He named his estate after his father Recaredo Mata Figueres , who was born to a family of potters in 1878.
Josep quickly developed a precise and recognizable style with very dry wines made with a great and wise use of wood barrels, letting the wine sit long on the lees and focusing on the Xarel-lo grape. The third generation took over the family estate in the 1990s and strangly enough these were years made even more difficult due to the explosion of the wine's global success. They invested first in organic farming and then biodynamic methods that culminated in receivig Demeter certification in 2006 , something rare in the world of Spanish bubbly. The hills around the Bitlles River have a complete and ideal ecosystem where biodiversity can express itself in full in the 50 hectares the family owns that includes forests, hills and ravines where the calcareous soil is mixed with the rocks of the nearby Montserrat mountain.
Related Products