LasteRosse, a mountain bubbly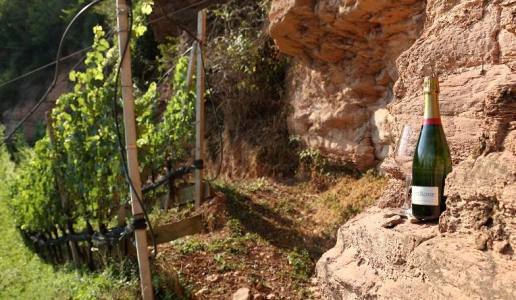 A very small company in the Val di Non located in Trentino Region, it does not offer apples but delicious wines, such as this extra brut sparkling wine 2014.
Pietro and Silvia Pancheri have a tiny winery and offer holiday farm accommodation in an enchanted corner of Val di Non. Here one would expect to see an endless view over apple orchards but what you also find are wines like this Spumante Metodo Classico, an authentic mountain wine like made from Groppello grapes, obviously fermented off the skins. It is thus a Blanc de Noirs similar to those you find in Montaigne de Reims and recalls certain Ambonnay Champagnes, with the one from Paul Déthune coming naturally to mind. Laste Rosse Extra Brut is fragrant, light yet gutsy, a true surprise that will surely win you over, especially if you go and buy it on site.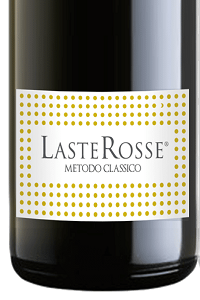 LasteRosse Extra Brut 2014
Made from Groppello grapes fermented off the skins with Traditional Method secondary fermentation, sitting on the lees for 40 months. The fragrant bouquet has notes of bread crust, currant, fresh almond and gooseberry. The mouthfeel is very taut with a creamy effervescence, an excellent acidic freshness, delicious drinkability and surprising persistence.
90/100
€ 20,00
Related Products