Bruno Paillard and Assemblage 2009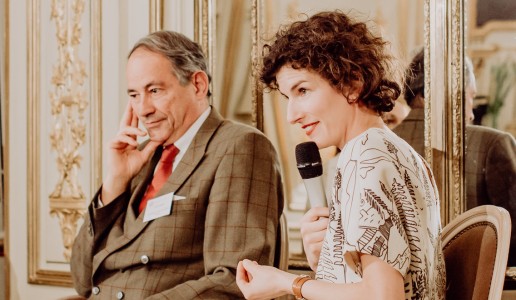 Assemblage 2009 is now on the market, a Champagne that from the start expresses the complexity of a harvest that offered a lot of fruit but undoubtedly also a great expressive vivacity.
Practically everything that can be said about Bruno Paillard has been said, beginning with his interesting personal history that exactly coincides with that of the Champagne estate that bears his name and the winemaking project he initiated in 1981 after working for years as a grape trader. The first thing you notice about Bruno Paillard is his charisma, that of a man who has proven to the Italian market – thanks also to the skill of Luca Cuzziol – that not all the "great plays" were the prerogative of a Maison or Vigneron with centuries of champagne history behind them.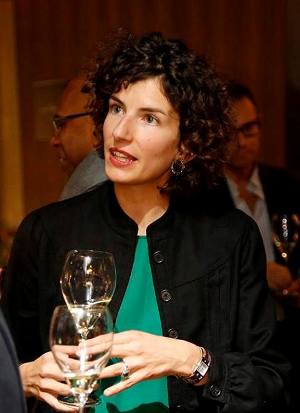 Over the past ten years, it has become increasingly frequent at official gatherings to run into his daughter Alice, who has followed in her father's footsteps with the same meticulous tenacity but adding a touch of delicate affinity. And it was with this gracefulness that she allowed me to have a preview sampling, a few months ago, of the latest vintage wines from Maison Paillard. The bottles were not even labeled but she told me that "even ten years after the harvest it is still early but then, all things considered, everyone every time tell us how our champagnes improve with age".
Today, the abillage is finally complete and, as is the custom for Paillard vintages, the label has on it the work of an artist, this time by Sweden's Anna-Lisa Unkuri, who interpreted the theme "an invitation to travel" creating a dreamlike atmosphere using warm tones and sensations of distant horizons.
The wine is a synthesis of the unusual 2009 growing seasons, which had a winter with frequent bad weather followed by a wet spring and early summer that also had severe storms and hail. Fortunately, as the saying goes in Champagne, "wine is made in August" and the summer weather improved with a hot sun ripening the grapes, almost too quickly given that those who produced the better vintage wines harvested them slightly early.
Bruno Paillard began his harvest on September 10 for the Chardonnay from Oger and Le Mesnil, which maintained their acidity after ripening to perfection. This allowed him to select grapes from ten terroirs in the heart of champagne to create his Assemblage 2009. Paillard's is a convincing interpretation of the vintage, with his classic austerity benefitting from the maturity of the harvest to achieve an interesting and pleasing balance already now, but with a propensity to evolve in a surely intriguing way.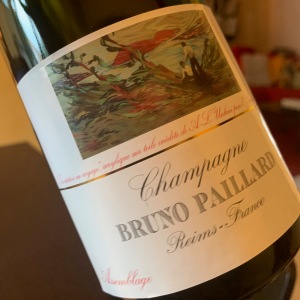 Bruno Paillard Assemblage 2009
95/100 – € 90
An equal blend of Chardonnay and Pinot Noir using only the first-run juice, with 20% fermenting in new oak barriques, which then sat for seven years on the lees before being disgorged with an added dosage of 5g/l. The wine then ages in the bottle for 18 months. It is clear that this latter aspect allowed the Champagne to already express the complexity of the 2009 harvest, which offered a lot of fruit but undoubtedly also a great expressive vivacity.
In the glass, the wine has a bright, golden color and a very fine effervescence. The fine bouquet has scents of candied citrus and delicate spice, with a fresh and bracing verve of Sorrento lemon that persists as the aroma evolves and brings in hints of honey and gorse, followed by notes of barley cookies and fresh red fruit highlighted by a brackish marine sensation. The creamy mouthfeel has a convincing progression with notes of tropical citrus and Mediterranean herbs that lead to a precise and sapid finish with a persistence that confirms that this wine already has what it takes.
Related Products
Product
Producer
Date of publication
Author
Read
Assemblage 2009
Champagne
Paillard
07/19/19
Chiara Giovoni

Paillard

11/30/11
Redazione
Related Articles