Perugian oil, to keep an eye on
Umbrian oil is getting noticed for its quality. We propose you two Perugian oil mills of sure interest.
During the most recent event devoted to quality olive oil, "Evolution 2022", you could notice Umbrian oil production. In fact, the Strada dell'Olio EVO PDO Umbria (Road of Oil) has been awarded with Premio per il Turismo dell'Olio (Oil Tourism Award) as an important Italian example of valorization of the connection between extra virgin oil of olive and its territory. The region, in fact, thanks to the Oil Tourism Movement, the Roads of Oil and Oil Cities is giving great importance to a product that is definitely growing in quality.
We have selected two companies that are located in the province of Perugia and that both have a production of excellent level: Decimi and Agricadd-Oro di Giano.
The Decimi family always proposes an interesting range of products, constantly improving their quality. Founded in 2004, today the farm consists of 21 hectares of specialized olive grove with 5,000 trees, partly situated on the hills between Bettona and Cannara and partly in Giano dell'Umbria, near the abbey of San Felice. Graziano and Romina's average harvestis about 700 quintals of olives, equal to 75 hectoliters of oil. There are three Extra Virgin Olive Oils, the two Decimi, the PDO Umbria Colli Martani and the Monocultivar Moraiolo, and the excellent Emozione, that we would like to point out.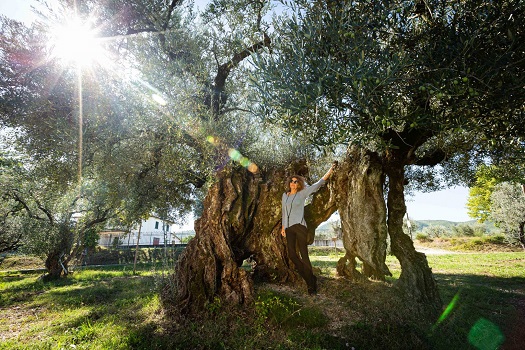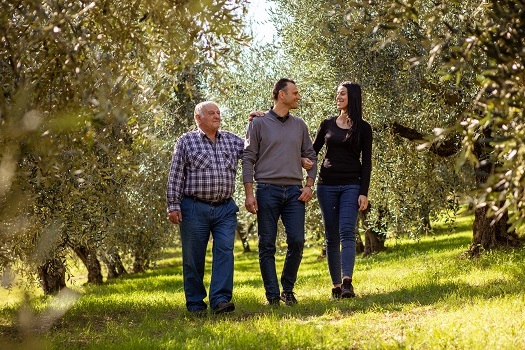 The Pompilj family, instead, has been present in the little village of Macciano, in the district of Giano dell'Umbria, since the 16th century. Their descendants carry on this tradition, identifying themselves with the symbol of two-faced Janus, the god who can look to the past and the future at the same time. The estate, where local people offer their precious contribution, consists of 160 hectares, 10 of which destined to the olive grove with 3,553 trees. The general yield is 140 quintals of olives that is 17 hectoliters of oil.
Azienda agricola Decimi
Emozione Decimi
Moraiolo 50%, Frantoio 25%, San Felice 20%, Leccino 5%. Medium fruity. Continuous cycle production system, Intense limpid golden yellow color with slight green hues. Its aroma is elegant and complex, with ample notes of artichoke and chicory, enriched by fragrant hints of mint and rosemary. Its taste is rotund and strong, with a flavor of country lettuce and distinct spicy notes of black pepper and cinnamon. Bitterness is strong and pungency is definite, with a sweet almond finish
€ 25 per bottle of lt. 0.500

Agricadd Olio di Giano
Oro di Giano Macciano Umbria Colli Martani
Leccino 31%, frantoio 29%, moraiolo 23%, San Felice 17%. Medium fruity. Continuous cycle production system. Beautiful intense limpid golden yellow color with delicate green hues. Its aroma is ample and rotund, rich in fragrant hints of mint and rosemary, together with vegetal notes of artichoke and chicory. Its taste is fine and strong, with a flavor of country lettuce and an almond finish. Bitterness and pungency are distinct and well balanced.
€ 12-15 per bottle of lt. 0.500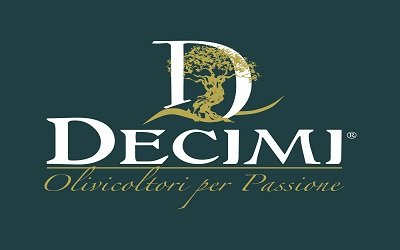 Azienda Agricola Decimi
Località Passaggio
Via Prigionieri, 19
06084 Bettona (PG)
Tel. +39 075.987304
info@oliodecimi.it
www.oliodecimi.it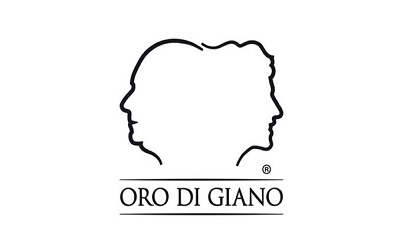 Oro di Giano - Agricadd Società Agricola
Località Macciano
06030 Giano dell'Umbria (PG)
Tel. +39 335.5959500
info@orodigiano.it
www.orodigiano.it
Related Products