Mr. Rupert's vineyards (3): Cape of Good Hope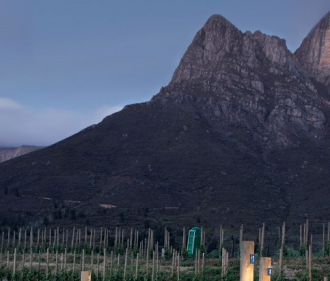 The wines in this line are produced with grapes acquired by historic suppliers whose names appear on the label either by their own name or those of their vineyards. The grapes are grown in various areas of Western Cape, which will force you to take some lessons in geography but will enable you to understand the various characteristics of the grapes and their relationship with the land they are grown in which determines their differences.
NB: The price are those available online.
Related Products
Product
Producer
Date of publication
Author
Read
Altima Sauvignon 2013
-
Antonij Rupert Wines
09/03/14
Redazione

Chenin blanc Van Lill and Vissies 2012
-
Antonij Rupert Wines
09/03/14
Redazione

Semillon Laing 2012
-
Antonij Rupert Wines
09/03/14
Redazione

Chardonnay Serruria Vineyard 2012
-
Antonij Rupert Wines
09/03/14
Redazione

Parel Vallei Merlot 2009
-
Antonij Rupert Wines
09/03/14
Redazione

Pinotage Basson Vineyard 2009
-
Antonij Rupert Wines
09/03/14
Redazione
Related Articles