The somber interpretation of Quinta de la Rosa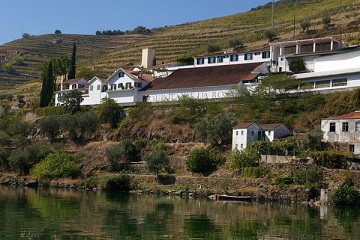 Late Bottled Vintage (LBT) Port 2011 from Quinta de la Rosa is a well-defined, long and bold port that pairs well with fresh, seasonal fruit.
Port is a world wrapped in doubts and looking at the websites of producers the first thing you notice is how each has something different to say about this wine. It is not clear whether this is a good or bad thing but it may be a cause for this crisis affecting this masterpiece from Portugal.
From an organoleptic point of view, LBV may be a ready-to-drink wine port but it is not a ruby Port and for someone like me, who is no expert on the subject, appears to have more in common with a Vintage Port but with fewer tannins.
Quinta de la Rosa produces a more somber version that does not exaggerate with the extracts (even for a LBV) and has a lower than average sugar content, thus making it more drinkable. It is produced in a more 'transparent' way that focuses exclusively on the character of the wine. The result is a product that should not be missed unless you prefer something more muscular.
Quinta de la Rosa
Owner : Sophia Bergqvist
Quinta de la Rosa
5085-215 Pinhão - Portugal
Tel. +351 254 732254
Fax: +351 254 732346
holidays@quintadelarosa.com
www.quintadelarosa.com
Facebook : Quintadelarosa
Related Products