The divine origins of Per Eva Tenuta San Francesco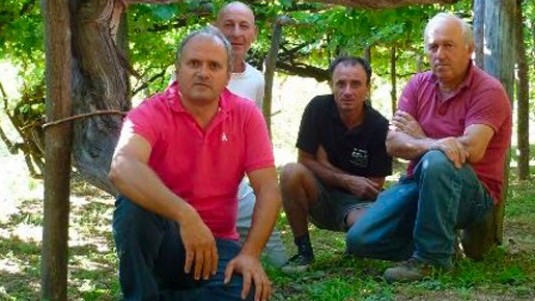 Per Eva 2016 from Tenuta San Francesco is a full and saline white wine from the Amalfi Coast that benefits from the vineyard being exposed to the iodine from the sea.
The Amalfi Coast is one of the few places in the world that brings together beauty, history and legend. It is a generous land known for its craft production of traditional food products like the drink limoncello, provolone del monaco, the soft fior di latte cheese of Agerola and the anchovies of Cetara, just to name a few.
It also stands out for the exceptional quality of its wines made from vineyards that have a southern exposure and benefit from the iodine from the sea while being protected from cold northern winds by the Monti Latteri.
The wine Per Eva from Tenuta San Francesco, in Tramonti, is an excellent example of this exceptionalness. It is a small masterpiece made with grapes from the Vigna dei Preti vineyard – once owned by local monks – that benefits from both the cool Tramontana wind and sea breezes that give the wine a distinct salinity that is exalted by a cutting acidity.
Related Products