Marika's meticulous endeavor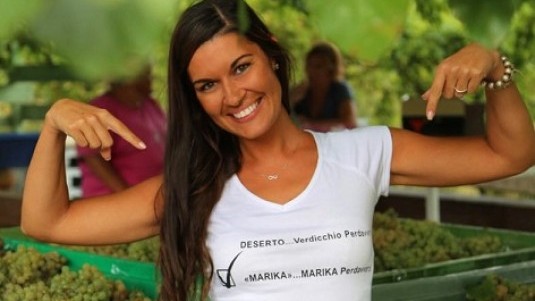 Marika is the name of a young Marche producer as well as that of one of her family's showcase wines. Her authenticity and sunny disposition are reflected in this Verdicchio for which she experimented with the method of selected cyro or cold maceration.
The winery's name is Socci and it is in Castelplanio, an area particularly suited for cultivating Verdicchio. The estate has a single, three-hectare vineyard called MonteDeserto which is situated at an altitude of 350m above sea level. While small, the winery is inspired by the passion of Grandfather Umberto Socci who, in 1973, planted the vineyard.
Success in winemaking, however, did not come until his son Pierluigi and granddaughter Marika took over production and sales. At present they produce four different wines for a total of 20,000 bottles, all obviously made with King Verdicchio, a grape so versatile that it can produce countless variations, from still wines to sparkling ones.
Related Products