La Hoz 2011 Umani Ronchi, a bubbly you would not expect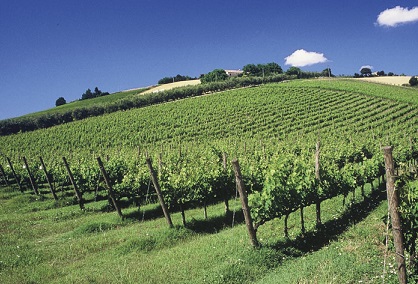 When Verdicchio combines with Chardonnay to create a high-class vintage bubbly: Metodo Classico Nature La Hoz 2011 Umani Ronchi.
After playing a leading role in the liberation of Ancona from the French, General La Hoz, two centuries after his death, finds his name on the bottle of a traditional method sparkling wine, one that used to be called Champenoise for enploying the method used in Champagne.
Is this wine an attempt to mimic the French? Knowing the Bernetti family of the Umani Ronchi estate I sincerely doubt it. And this also because Napoleon's troops in the Marche region were a blessing wine-wise. They brought Pinot Noir to the province of Pescara and Cabernet Sauvignon to the region's south. Chardonnay, on the other hand, represents 20% of this excellent bubbly and it gives the remaining 80% of Verdicchio a broad smile creating a surprising blend.
This La Hoz without any dosage will certainly please those who love angular and saline wines but all wine lovers have reason to be rejoice because a new sparking star has been born.
Umani Ronchi
Owner : Massimo e Michele Bernetti
Via Adriatica, 12
60027 Osimo (AN)
Tel. +39 071 7108019
Fax +39 071 7108859
wine@umanironchi.com
www.umanironchi.com
Facebook : umanironchi
Year of foundation : 1955
Total Bottles Produced : 2.800.000
Hectares of vineyards : 230
Organic certified
Related Products