La Falanghina 2.0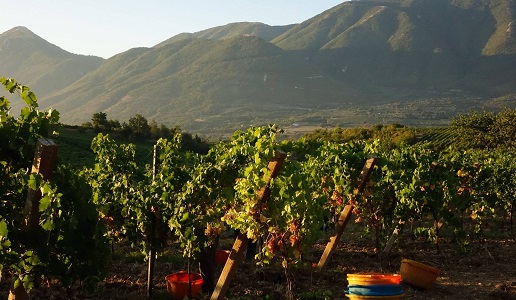 There are not many Falanghina like this one, made with the best selections of Falanghina grapes grown under the supervision of Cotarella Consulting.
Allow me to be perfectly clear: Riccardo Cotarella, the enologist and president of the national enologists' association Assoenologi, is an old friend of mine and I am always more severe and critical of my friends than I am of people who I don't know, when it comes to wine as in other things in life. This because I expect sincerity and integrity from my friends, as I imagine we all do.
A few days ago, he called me and said "My son-in-law Pierpaolo Chiasso, who basically running Cotarella Consulting, and I have selected the best harvests of Falanghina del Beneventano from the estates we do consulting for and we have set up a small winery, Feudo Matilda, in order to produce a top level wine"
"And why are you doing this?" I asked.
"We want to apply with a uniquely targeted marketing strategy to a very well-made wine that has an excellent quality/price ratio".
At first I thought this was nothing new. But then he sent me two bottles of this Falanghina, which had just been bottled, which I shared with Riccardo Viscardi and Stefania Vinciguerra, respectively the deputy supervising editor of our wine guide and DoctorWine's managing editor. To be honest, we were definitely curious but also somewhat skeptical about this wine. But it astonished us all. The following is our review of the wine.
Falanghina del Beneventano 2019
93/100 - € 12 QP
Made from Falanghina grapes in stainless steel where it matured for four months on the lees. A clear, straw-yellow color with green reflections and aromas for the most part of yellow citrus fruit but also of wild herbs and even exotic fruit, especially pineapple, with a note of flint completing the bouquet. The mouthfeel has a very distinct acidity that blends in with a Mediterranean salinity, creating an almost magical balance of traits respectively common to wine from the north and south of Italy. The body is adequate and does not compromise a very pleasing drinkability.
Related Products