Florio = Marsala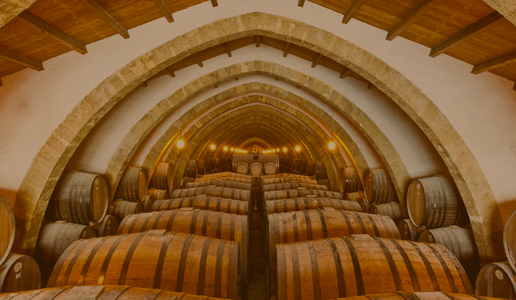 Vincenzo Florio is one of the inventors of Marsala and the estate that bears his wine is still an emblem of quality for this wine. Marsala Vergine Terre Arse 2002 is a warm and dry drop which is good as an uncommon aperitif.
"To make a great Marsala it is not enough to be a great winegrower and great winemaker, talent is also needed in distilling," a lovely lady proudly told me has she guided me through the Florio winery. A guide just like they have in museums and major Champagne Maisons.
On the Marsala coastline everything is grand: Marsala is the product of the Belle Epoque, when Sicily had an important and farsighted entrepreneurial class and the Tonnara tuna enterprise on the island of Favignana, which sits just off the coast, was the most productive in the Mediterranean. Vincenzo Florio, the owner of this winery that created Marsala, also owned, among other things, the Egadi Islands, and could be considered a Bill Gates of his time.
The Florio family backed Garibaldi in his quest to unite Italy and, above all, established a series of trade relations with the Anglo-Saxon world thanks to their vast fleet of ships, Navigazione Generale Italia.
And the wine? "Marsala Vergine is a terrific wine", I was told by a great wine producer who does not make Marsala: Alessio Planeta. Like all Florio Marsalas, Terre Arse not only is made with grapes from vineyards that literally fall into the sea, but it ages in a cellar where the floor is composed of the same sand as the nearby beach. This makes it a bit like those peat whiskeys with the goal in this case of impregnating the wine with the moods of the sea.
Thus cast off any bias you may have had from the period of Italy's economic boom that could obscure the image of this glory from the time of unification of Italy. You will not regret it.
Related Products