Deep red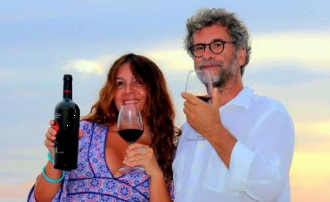 Riparella is a very but little known angle of Tuscany that is not far from the sea but set in rolling hills. Marcia Affatato produces wine here, mostly from Merlot, and the grapes are subject to northern winds in both winter and summer and are often beaten by strong rains. She is joined in this by her film director husband Enzo d'Alò.
The estate is understandably named Poggioventoso (windy knoll) Vini and thanks to Marcia's passion and energy and the consultancy of enologist Lorenzo Landi it produces some fine results.
Fuochi 2012 is the estate's top wine and is a Tuscan red with a personality. Their second red, Assurdino 2014, is also very good, a blend of young Merlot and Sangiovese, while Poetico 2014 is the fresh and saline estate white.
Related Products
Related Articles