Chiarli and the history of Lambrusco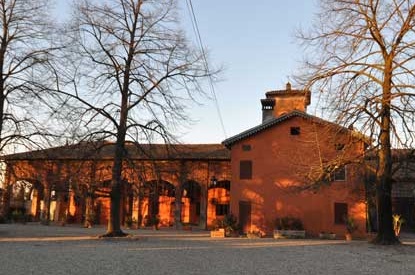 It is difficult to separate the historic duo of Chiarli and Lambrusco. History tells us that back in 1860 the Chiarli family ran a popular restaurant-tavern, L'Artigliere, in the heart of Modena where they realized there was a demand for their "extraordinary Lambrusco".  This led them to market their wine and soon this activity expanded on a national and international level, thanks to an effective distribution network at home and abroad as well as the quality of the wine they made. Chiarli's expansion and success went hand and hand with that of this typical Modena wine.
The estate today is in the hands of Anselmo Chiarli who, with passion and expertise, not only runs the company but upholds Lambrusco's essential traits: typicity, good quality and a perfect balance between the land, the grape, man and the consumer. Thanks to its privileged relationship with the area, Chiarli today continues to produce Lambrusco wines that have great personality, are technically perfect and perfect to pair with any Modena dish. And this due to Lambrusco's characteristics of lightness, harmony, acidity and fresh and fruity aromas. The great pleasure of this unique Lambrusco can be also be appreciated by understanding why it is so tied to tradition. The recognitions Chiarli wines have received in recent years are evidence of their skill and the stylistic consistency of their wines. Although all wines in the Chiarli line are of the utmost quality, in my view their Lambrusco del Fondatore is the undisputed jewel in their crown.
Related Products