Canaiolo 'sweet-not sweet'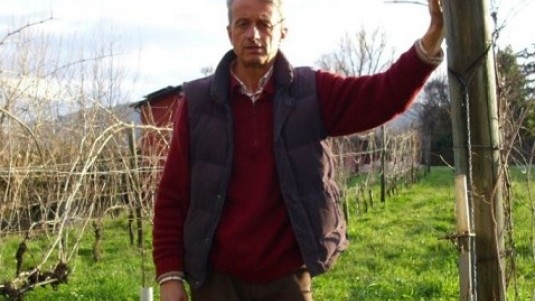 A wine made from only Canaiola is already noteworthy and it becomes even more so if it is a Passito dessert wine. This one comes from Sarzana, near La Spezia and close to the Tuscan border, at the center of the valley where the Magra River flows between the seaside promontory of Montemarcello and the hills that come down from the Apuan Alps. The area is famous for its Vermentino wines that are part of the Colli di Luni DOC appellation and for the extraordinary sweet wine Sciacchetrà.
Santa Caterina is a hill composed of a red and clay soil that is cultivated by Andrea Kihlgren with the help of his family. The grapes for this extraordinary Passito – produced only in the best years – are from Podere di Ghiaretolo, more precisely a 0.3-hectare vineyard with a pebbly soil and an eastern exposure.
Related Products