Angelucci, the standard bearer of Moscatello Abruzzese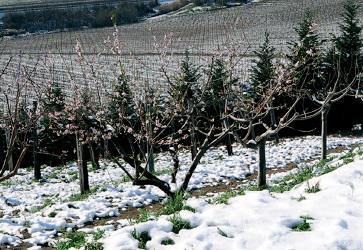 Moscatello di Castiglione is a variety that was recently brought back and then relaunched by the Angelucci estate to make an excellent Passito dessert wine. 
The estate is in the upper part of the Pescara province, between the Grand Sasso and Majella parks, where the hills are almost mountains. Casauria is home to the Moscadello di Castiglione grape, a biotype of Moscato that documents show has been present here since the 17th century, making it the oldest variety in the region. Only a few plots survived into the 20th century and they were maintained by farmers for their own use. The variety was then brought back thanks to the Regional Agency for Agricultural Development. The bunches are not that compact and are quite light and the grape likes a mixed soil and distinct temperature variations between day and night. It has found its standard bearer in the Angelucci estate that produces a Passito which, at least judging by this 2011, it unusually good.
Related Products