'A Vita and a rosé that speaks the land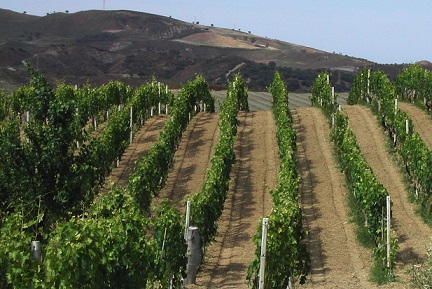 A biting and salty, slightly rustic, rosé from Calabria made with Gaglioppo grapes by the 'A Vita estate.
"Calabria cannot be divided between north and south but rather east and west. The economy along the Tyrrhenian coast is more developed thanks to the motorway, whereas here where we are everything is more difficult," I was told by Francesco De Franco who, together with his life-partner Laura, runs the 'A Vita estate, the name being the local dialect for 'the vine'. It is located in Cirò Marina, the most important appellation in the whole region and an area which was presumably and historically the first winemaking zone on the Italian peninsula, thanks to the ancient Greeks who colonized this coast.
Although Cirò wine today is for the most part marketed as a red, the locals prefer the rosé with their meals. Worldwide rosé often suffers from being defined by the methods is was made with that result in youthful colors and unauthentic aromas of red and tropical fruit.
Francesco and Laura's rosé absolutely has none of these defects and is, on the contrary, the total opposite. Their wine is not only extremely pleasing and drinkable but it also expresses land where it is made. This is something that only Italy's best rosé (Bardolino Chiaretto, Cerasuolo d'Abruzzo and a few others) share.
Related Products