A Prosecco to accompany a meal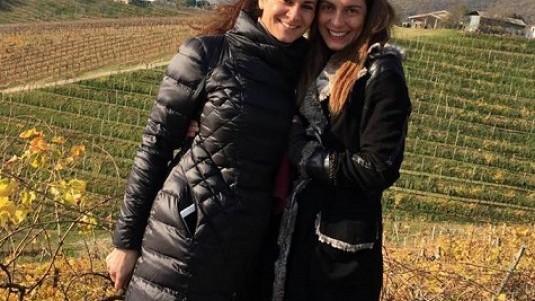 Natives of Valdobbiadene, the Franco family were involved in agriculture and the wine trade already at the end of World War I. This thanks to Antonio Franco who set the foundation for what is still today the historic headquarters of Nino Franco. Antonio and his son Nino marketed various kinds of wines, including Merlot and Cabernet, and the business grew. When Nino died, the winery was taken over by his then-35-year-old son Primo who had the intuition and foresight to shift its attention totally to Prosecco, investing time, money and research into this product. His dedication and the quality he achieved allowed him to become one of the reference points for Prosecco in the area. Primo Franco still runs the winery today, together with his daughter Silvia, which produces some 1.1 million bottles a year with a stock wine that already can be considered a top quality product.
Thanks to constantly updating equipment and employing cutting-edge technology and methods, along with the collaboration between the new enologist Renato Meneghello and the historic one Giulio Cassol, who has been with the company since 1979, as well as the work done in the vineyard by Simoniti&Sirch, Nino Franco today has a portfolio of extremely interesting sparkling wines full of personality.
Related Products