A poised varietal personality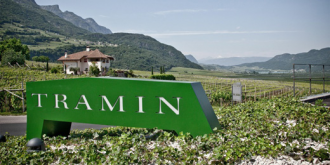 Perhaps blinded by the fact that the Termeno winery is Number One in Italy for Gewurztraminer wines – the dry, late harvest and Passito ones (and we are sure that if the grape was suited to make bubby it would be among the best around) – we tend to overlook how reliable and consistent this fantastic South Tyrol reality is in producing wines from other grapes.
How can one forget, for example, their Pinot Grigio Unterebner or their Bordeaux-blends, or the impeccable Pinot Bianco, not to mention Stoan, a white blend that is exquisite to say the least.
For a few years now I have had a weak spot for their Sauvignon and even if its complexity is certainly not that of a great wine, its capacity to bring out the personality of the grape in such poised way always leaves me quite impressed.
Related Products