A Biancolella from the island of Ponza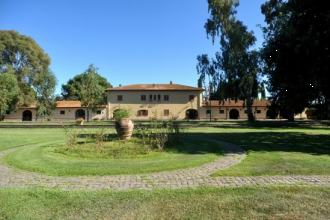 The Casale del Giglio story began in Piazza Caparinica and with a Vini & Olii (wines and Oil) shop and grew to become one of the biggest wine realities in the region. The estate was where Antonio Santarelli used to spend his weekends
as a boy but it later became his job when, at 25, he joined his father Dino on the farm.
Having previous been a swamp, the land had no winemaking past and was virgin territory which allowed them to embark on a vast wine project that included planting some 60 experimental grape varieties with the collaboration of researchers and ampelographers. Enologist Paolo Tiefenthaler was in charge of the winery and production centered on international grapes although in more recent years they have been experimenting with indigenous ones like Biancolla and, this year, Bellone. Almost 1,300,000 bottles produced by one of the biggest wineries of Lazio.
Related Products