A Barbera d'Asti to feast with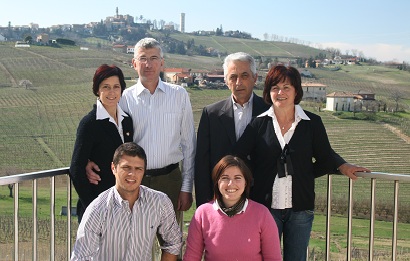 Fremm 2015, the Barbera d'Asti from Scagliola, is a wine that does not betray expectations. It is typical, with a nice acidity and a distinct drinkability that make it an excellent companion throughout a meal. 
The name Barbera d'Asti brings back memories of the post-war years, the taverns seen in black and white photos, when little things made people happy and guitars were used to improvise songs. Barbera d'Asti remains by far the most loved red wine in Piedmont and this perhaps thanks to it 'sharp' acidity, similar to that of a white wine, which exalts its grapiness and intrinsic characteristics. It is a wine that has maintained a legion of loyal followers, above all those who appreciate the way it accompanies a meal. Another characteristic of this wine is its ability to identify not only the producer but all the inhabitants of the Asti province.
Sometimes the wine can be a bit heavy, from the use of small barrels to mature it, but when it is in its natural version and well-defined, it remains one of the most drinkable wines at the table in all of Italy. A prime example is this Fremm from Scagliola that thanks to an excellent harvest, to say the least, can be considered a deluxe edition.
Scagliola 
Owner:  Famiglia Scagliola
Frazione San Siro, 42/43
14052 Calosso (AT)
Tel. +39 0141 853183
info@scagliolavini.com
http://www.scagliolavini.com
Related Products