Vigna il Pino, a select Torigiano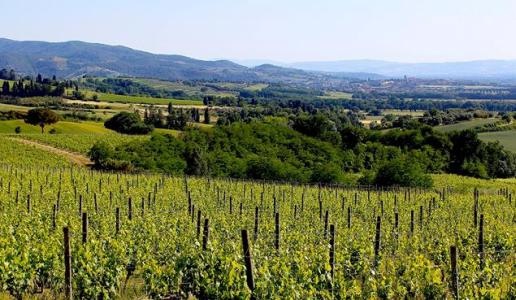 Torre di Giano Vigna il Pino Bianco di Torigiano DOC 2012 Lugarotti: wrapping and meaty.
The combination of this autumn's the summer-like temperatures and an excursion to the country brought this bottle of Vigna il Pino 2012 out of the cellar. It is a special selection of Torre di Giano, the other Torgiano white, which takes its name from the tower rebuilt on the ruins of the Roman one dedicated to the two-faced god Janus. Vigna Il Pino was one of the first Italian white wines to mature in wood, with the first bottles reaching he market in the 1970s. The wood, however, is not at all invasive – the wine ages long in the bottle before going to market – even when the wine is young, thanks also to the fact that only 30% of the must is fermented in wood.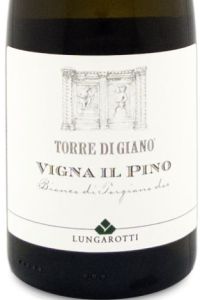 Bianco di Torgiano doc Torre di Giano Vigna Il Pino 2012
A blend of Trebbiano, Vermentino and Grechetto that after being cold-pressed sees 30% of the first press must fermented and matured on the lees in barriques for three months. The remaining 70% is made in stainless steel. The two wines are blended together the following spring, after maturing for 4-6months, and bottled to then age for some three years.
The wine has a golden-yellow color and an elegant and intense aroma of smoky sensations, candied citrus and yellow flowers. The mouthfeel is juicy, wrapping and meaty with a nice acidity and a long finish of anise, chamomile and smoky notes.
20 Euros
92/100
Related Products