The frank Conestabile 2016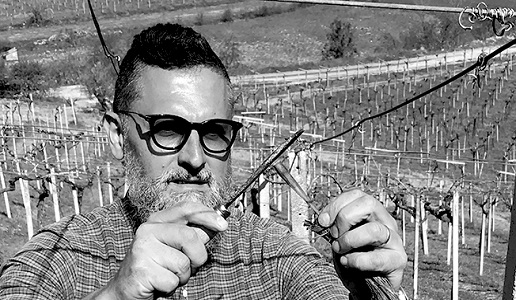 Conestabile 2016 Umbria Bianco IGT Della Staffa is an expansive, communicative and very frank wine.
Those who love the fruity fragrance of a Gamay del Transimeno (which is not made with the grape of the same name used for Beaujolais but is a cousin of Cannonau, red Tocai, Alicante and Grenache) will be happy to know that wine production around the largest lake in central Italy is broad and diversified, even if it is not all essential.
In a region where white wine production seems divided into two camps - Orvieto (more mainstream) and Spoleto (more underground) - it is nice to find something off the beaten track. An example is Conestabile from the wine estate Vini Conestabile della Staffa.
This historic estate, dating back to the beginning of the 18th century, resumed production a few years ago after a long period of inactivity. This was thanks to Danilo Marcucci, a long-term consultant in the world off "natural wines", who decided to make his own wines.
The result is a white wine made with spontaneous fermentation that is not filtered nor clarified and has no sulfur dioxide added and yet is able to avoid the defects of this style and brings out only its merits. There are no dregs nor is it too phenolic making this an expansive and communicative wine that is very frank and will certainly appeal to all types of wine lovers.
Related Products