Merumalia, a great Frascati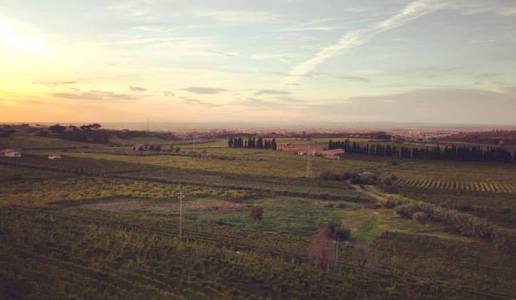 Frascati Superiore Riserva Primo 2016 Merumalia is a reminder that the Castelli Romani can produce some great, approachable and mellow white wines.
The Castelli Romani are a stone's throw from Rome and not only have a volcanic soil but are also home to a truly super varietal, Malvasia del Lazio, about which too little is said. A great Frascati always offers many reasons to know this wine better but it is difficult to know where to start.
That is not exactly true because you can start with the winery of Luigi Fusco, Merumalia (which roughly translates "wine and not only. He is a retired physicist-researcher with a strong personality who hails from Bari even if he always points out "I have lived in Rome from forever". Not many years ago he bought his estate from which he has an amazing view of the most beautiful city in the world and he turned it into an innovative and elegant residence.
Luigi wants to give a boost to a wine that has been hurt by unscrupulous bottlers and producers who have been unable to work together to enhance its quality. "The model of Alto Adige would be perfect given the way the land has been divided into so many parcels but here the problem is one of mentality", he confessed to us with disappointment. The enormous potential of this area and its wine is undeniable and yet unexploited. When a Frascati is good it is one of Italy's greatest white wines with its unique mix of mellowness and chalkiness, presumably from the volcanic soil.
Merumalia
Owner: Luigi Fusco
Vicolo di Prataporci, 8
00044 Frascati (RM)
Tel. +39 06 9426324
info@merumalia.it
www.merumalia.it
Facebook: merumalia
Year of foundation: 2012
Hectares of vineyard: 10
Total bottles produced: 25.000
Extravirgin olive oil production
Ospitality
Certified organic production
Related Products