Long live Kupra Oasi degli Angeli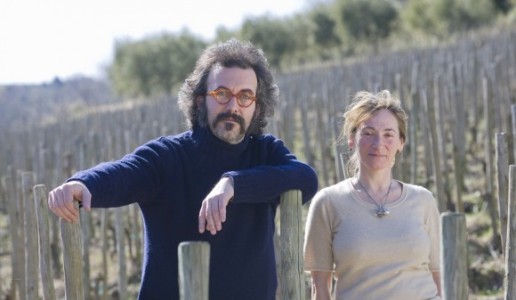 Kupra from Oasi degli Angeli is, along with Kurni, another miracle from Marco Casolanetti. It is made with Bordò-Grenache grapes that have a very low yield and is a masterpiece.
Oasi degli Angeli, the Cupramarittima estate of Marco Casolanetti and Elenora Rossi, has for years drawn attention to itself because of some winegrowing and winemaking choices it has made. These have at times been branded as exaggerated, extreme, incomprehensible, crazy, wrong and, last but not least, "hopelessly uncontemporary".
Despite such criticism, which more than often (to be kind) is pointless, their unique and unrepeatable wines, which are the product of a territory that for many years was ignored and vilified, have had an undisputable success.
Kurpra is made from Bordò (Grenache) grapes from an over-century old vineyard that is very dense (6,000 vines per hectare) but has a ridiculously low yield. Vintage 2014 was tasted for our guide in May 2017 but in recent months I have been able to taste it again three times and each time was so satisfying that it deserves to have a higher rating.
Oasi degli Angeli
Owner: Eleonora Rossi
Contrada Sant'Egidio, 50
63012 Cupra Marittima (AP)
Tel. +39 0735 778569
Fax +39 0735 778569
info@kurni.it
www.kurni.it
Facebook: Kurni-Az-Oasi-degli-Angeli
Year of foundation: 1997
Total bottles produced: 7.500
Hectares of vineyard: 16
Extra virgin olive oil production
Related Products