Grand Selezione Villa Rosa: a new arrival from Cecchi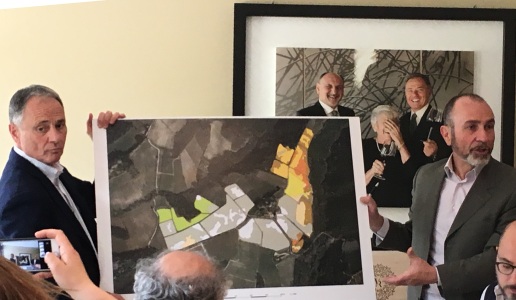 The acquisition of the Villa Rosa estate in Castellina has allowed the Cecchi family to give birth to a Chianti Classico Grand Selezione.
A lot has been going on in the Cecchi home in recent years: the building of a new winery in Castellina; the arrival of the Super Tuscan Coevo; major investments in Val delle Rose in Maremma; and an acquisition in Montalcino. The latest novelty is an important product: Grand Selezione Villa Rosa, a wine at the top of the quality pyramid in the Chianti Classico DOCG appellation.
This latest project was made possible thanks to the acquisition of an historic estate near Castellina in Chianti, Villa Rosa, previously owned by the Lucherini Bandini family who produced wine under the supervision of renowned enologist Giulio Gambelli.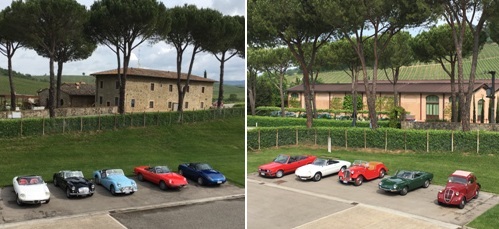 The press presentation for the new wine took place in grand style with journalists travelling from the Ceccchi winery to the newly acquired estate in open-top vintage cars, which allowed them to enjoy the splendid landscape in and around Castellina in Chianti.
The Villa Rosa estate has a total of 126 hectares of land of which some 30 are vineyards and 15 olive groves. The soil is a chalky clay mix that includes alberese limestone and schistose marl.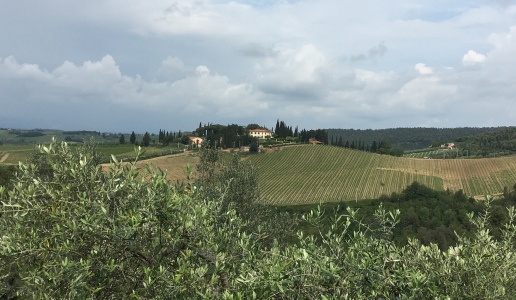 The 26 hectares of productive vineyards, which will expand in the future with new plantings, are divided into three areas that are different in regard to soil composition and exposure. The three areas are: Palagione (the oldest vineyard and planted with different varietals which will supply vines for the new plantings) and the most recent Villa (all Sangiovese); Casetto, which sits at the highest altitude; and Ribaldoni, where the vines are being renovated with the best Sangiovese clones.
Related Products