Bergianti PerFranco, when ancestral rhymes with organic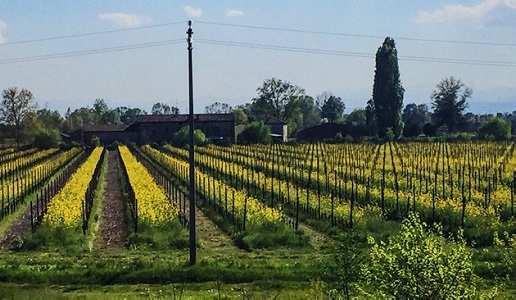 Here is a sparkling rosé made from Lambrusco grapes using the Ancestral Method.
One of the best developments to come out of the end of the first decade of the new millennium was the commercial acceptance, outside of its area of production, of bubbly made using the Ancestral Method to produce effervescence typical for the zone of Lambrusco.
This is a production method much appreciated by certain wine lovers that can give character and candor to a type of wine – sparkling – which can be consumed at the table every day in an exemplary way.
There can be no denying that being too rustic has compromised a general euphoria in recent years over the arrival on the market of new sparkling wines. This was not the case for PerFranco from the Terrevive estate in Gargallo di Carpi, an organic farm that aside from wine produces vegetables and wheat. This is a wine that admirably falls in the narrow category between rustic and overly processed sparkling wine.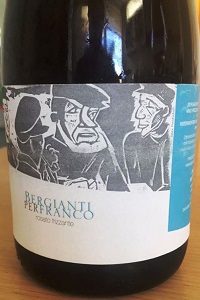 Bergianti PerFranco (Sparkling rosè)
93/100 - € 13
Made from a select estate clone of Lambrusco Salamino Santa Croce that has a compact and elongated bunch. The wine is made using the Ancestral Method (single fermentation that begins in stainless steel and ends in the bottle without the addition of sugars or yeast and is not disgorged). The wine has a slightly veiled, salmon-pink color and a light effervescence typical to this type of wine. The bouquet is distinguished by its purity without being rustic and has notes of pink grapefruit and white flowers. The attack of the mouthfeel is acidic and a tad bitter with the effervescence giving it volume. Here notes of yeast intermingle with citrus ones and the subtle and saline finish is simple yet truly long. A sparkling wine with an extraordinary purity, one which those who love this type of wine should try.
Related Products