We're back!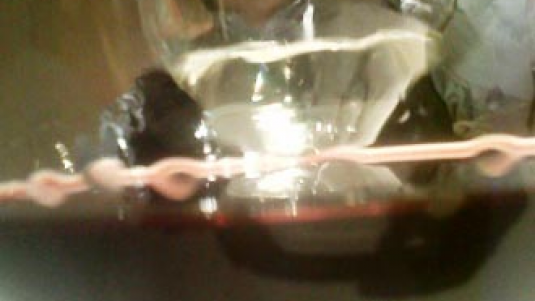 Here we are back on the web with a new version of the Doctor Wine site, revamped from a technical and layout point of view. We probably jumped the gun a bit, allowing our enthusiasm to run away with us. But now we have taken some time off to gain a better grasp of the world of the web and to improve our site, making it more efficient and easier to surf, so that it can really do the job we have in mind for it.
Our wines here in Italy are among the best in the world; our producers are some of the most highly qualified and professional: we want people to know this, in Italy and abroad. Our aim is to build a bridge that conveys –above all - awareness of the quality of Italian wines.
We want to offer support to deserving producers, to give them a voice, to provide a showcase for their hard work. In short, we want to communicate on their behalf.
We want to build up a database of different wines that can act as a resource which anyone can refer to and consult, whether they are a wine lover, a trade professional, or merely curious. The site is a forum for reflections that are constructive and respectful of the work of everyone involved.
I want to make my own personal contribution, making available my experience and indeed my good name, by acting as a sounding board for high-quality wine production: if this activity also includes foreign products, then so much the better. In fact, we want to be able to encourage constructive comparisons that help people to grow.
We have also decided to open up to advertising, in order to cover the inevitable costs of producing and translating the site. This advertising will be explicit and transparent, without influencing in any way our ratings of producers, which will be entrusted to the ethical approach of colleagues who have been chosen for their passion, their competence and their consciousness of the role they have take on.
The tastings are the responsibility of friends with talent and experience, all of them people who, in the course of their lives, have sampled "at least 100,000 wines", a shorthand way of saying that they provide a guarantee of experience, self-awareness and respect, because those who make wine, apart from investing their own lives, also create jobs. They influence the economy of a nation and contribute towards giving it its image.
We also want to have fun and, if possible, entertain those who – just as we do - like to eat, suggesting recipes for those want to try their hand in the kitchen and giving information (gleaned at first hand) for those who prefer to book a table in a good restaurant.
In due course we will increase the number and type of our features, all of which are open to the comments of readers, who are free to express their opinions, offer different points of view and contribute to the communication of experiences that – for us at least – are among the most pleasant life has to offer; always bearing in mind, though, that any judgement has a bearing on the work, and indeed lives, of lots of people. Some features will appear weekly, others more frequently, and others only on a monthly basis. This, then, is Doctor Wine's mission and the adventure on which all my colleagues have embarked. Lastly, I should like to thank Rosanna Ferraro, my precious right-hand woman, and young Livia Belardelli who assists her in the editorial office, for their invaluable hard work.