Viva l'Italia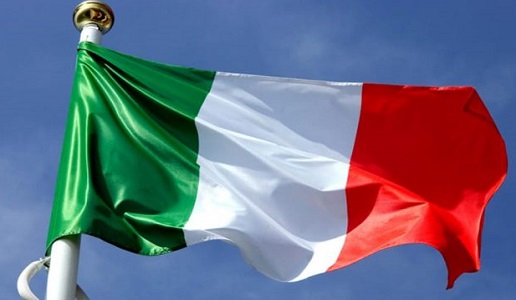 If you can spend between 40 and 50 euros for a bottle, the quality of some great Italian reds is superior to that of similar wines around the word.
This is undoubtedly a bold statement to make given the times. And it is exactly because of current difficulties, the polemics that seem to be raging everywhere and because Italy does not appear as popular as it used to be, that the time has come to speak up for Italy. I write about wine, and sometimes food, and so I would not dare to explain why Italy is having problems and for sure no one would be interested if I did. For this reason, I will limit myself to the world of wine, especially after having recently sampled a host of wines at preview tastings in Piedmont, Veneto and Tuscany. What these told me was that there are certain Barolo, Brunello, Barbaresco, Chianti Classico, Amarone and Bolgheri wines of outstanding quality. They were from the 2015 and, above all, 2016 harvests with the latter shaping up to be one of the greatest vintages of the century, if not the best.
At a time when the great Burgundy wines are becoming a whim only for the super-rich and Bordeaux of similar fame are falling victim to the same fate, some Italian wines can constitute a wonderful surprise for wine lovers who do not have unlimited expense accounts and allow them to replenish their wine cellars without going bankrupt. For sure, this is a minor consideration involving the world of wine but for those who are passionate about wine, it is so small thing. And this above all for those, like myself, who find themselves forced to forego buying wines that cost more than they could ever possibly afford in their wildest dreams.
Were we to set a spending cap of 40-50 euros for a bottle, which is no small sum but not unreasonable for a true wine lover, we can find Italian reds with a higher quality than most in the same price rage from the rest of the world. A bold statement, for sure, but far more realistic than one could imagine and one I have no problems making.
What we at DoctorWine will try to do, and in part are already doing, is to offer you some specific indications concerning these wines. Riccardo Viscardi has already done so with a few preview reports on Montalcino and I have done the same with some surprising Barolo 2015 and we will offer more in the weeks to come. We will attempt to show how, at least in regard to wine, to shout Viva Italia is not out of line and that the true value of Italian wine goes far beyond its already more than respectable success on world markets, especially for Prosecco and Pinot Grigio. And we will also show how, for some time now, Italian wines are certainly no longer what some international sector operators so superficially and quickly branded as "cheap and friendly wines".