Super Rosé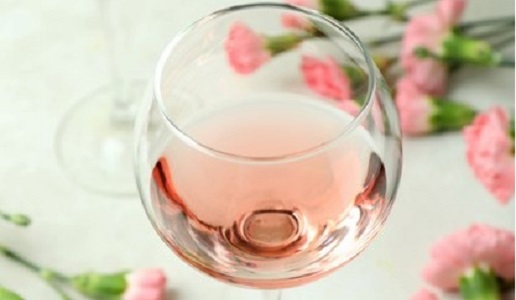 We have lately been witnessing the birth of rosé wines that contradict the notion of these wines being "lightweights" and this thanks to their high quality profile, the result of effective winemaking methods and marketing campaigns.
For at least the past couple of years, a number of famous and commercially successful, even abroad, Italian producers have been dedicating themselves to producing high-profile rosé wines, both in regard to quality and price, at least for this category of wine. It is a phenomenon that echoes what happened in France, above all in the regions of Provence and the lower Rhone Valley, where certain rosé wines have become authentic stars and their sales have increased significantly both at home and abroad, especially towards Anglo-Saxon markets.
In Italy, rosé wines were almost always considered to be "lightweights", except for some specific exceptions, like those from the Salento area of Puglia made from Negroamaro; Cerasuolo from Abruzzo, made from Montepulciano grapes; and Lake Garda, Chiaretto di Bardolino, and those from the area of Valtenesi, in the province of Brescia, respectively made for the most part with Corvino and Groppello. Some of these wines were actually considered to be great, like Valentini's Cerasuolo or the Moniga Rosamara from Costaripa. But these were always regarded as exceptions to the rule that defined rosé as "cheap and cheerful", as the say in the USA.
Things have now changed and we have seen the birth of Super Rosé, a superior category, the result of truly effective winemaking methods and marketing campaigns, by leading wineries. This began with Frescobaldi and its Aurea Gran Rosé, produced in the Maremma area of Tuscany at its Tenuta dell'Ammiraglio estate using a very original recipe. The wine is a blend of 85% Syrah and 15% Vermentino with some of the Syrah must fermented in wood, the rest in stainless steel. The wine has a pale color, like the best Bandol in Provence, an excellent aromatic complexity and a cutting and fresh flavor thanks to a distinct acidity.
A response to this novelty came from Veneto with Pasqua's "Y", like the letter in the English alphabet, which uses a similar approach being a blend of red grapes, primarily Corvino with a tad of Carmenère, and white grapes, Trebbiano di Lugana also known as Turbiana. This also has a pale color and a very fresh mouthfeel, dominated by the acidity.
Rosato from Velenosi, in the Marche region, is made with only Montepulciano which is briefly fermented on the skins during pressing to give it a light color. The wine is very fragrant with a lively and agile flavor, much different from the Cerasuolo we are used to, which usually has a darker color and more body.
We end this brief review with Tormaresca, owned by Marchesi Antinori, situated in Salento, the "heel" of the Italian "boot", which has come out with Furia di Calafuria, a rosé made from only red grapes, for the most part Negroamaro with some Syrah and Cabernet Franc. The color is slightly darker than the previous wines and the mouthfeel is a bit richer and more balanced, which reflects its Mediterranean heritage.
Retail prices run from between 10-12 euros for Velenosi's Rosato to almost 40 euros for Aurea, while Y costs 16-18 euros and Furia di Calafuria 25-26 euros. As for the success these wines will have, the Italian expression for "time will tell" is "se son rose… fioriranno", which literally translates "if they are roses they will bloom" or in this case rosés.