Successful wines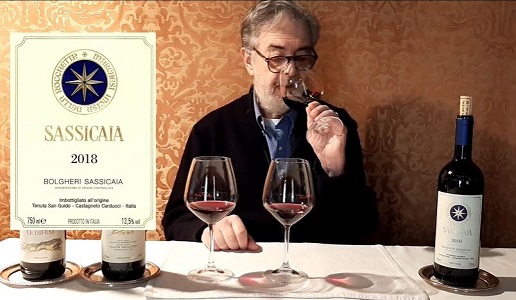 Certain wines are popular thanks to their productive consistency which has established their fame and made them iconic. These are great wines.
I believe that obtaining success and maintaining it consistently over the years has nothing to do with chance or good luck. Rather, I think that it is the effect of a process that is perfected little by little over the years and produces results that are consistently viewed as valid by many people.
This applies to all those sectors where "success" is obtained, be they artistic or productive, and thus also to the wine sector. Successful wines are those that obtain their success not thanks to a particularly good harvest or anything that has to do with chance or luck. These wines are appreciated for their productive consistency, often even in a poor year, and they represent a guarantee and consistency in quality that few would question. Their success is basically determined by those in their target sector: wine lovers, critics, professional buyers and even those simply curious about wine.
All these factors contribute to the fame of certain wines, which has made them iconic and naturally led to their high prices due to demand. This has at times led to negative reactions on the part of those who seek visibility by simply declaring that their own tastes are "different" and that they do not abide by "conformist" opinions.
Such a position would be understandable were it backed up by on-site research by true talent scouts. However, it often remains a declaration of principle, an attempt to be original and alternative without taking into consideration the quality of the wines they criticize. Furthermore, it is above all a point of view limited to those of the same opinion and that does nothing to diminish the opinion the vast majority of wine lovers have of that famous, successful wine.
Allow me to cite two examples that I recently encountered. Around a month ago, I taped a video for the DoctorWine channel on YouTube dedicated to Sassicaia. It was a half-hour clip about an undoubtedly famous wine which was then made available on our social media outlets. The video almost went viral in our small world with tens of thousands of views and countless likes. We received many requests from abroad for translations and we ended up putting on English subtitles. The reason for this was because the subject was Sassicaia, and certainly not the merits of yours truly or the DoctorWine site, and I believe this had nothing to do with chance or luck.
The second example took place last October 3, during the presentation in Milan of our Essential Guide to Italia Wine 2021, which we miraculously were able to organize, where we held a series of seminars dedicated to a host of different wines, including Barolo, Brunello and so on. The first seminar was quickly sold out and was dedicated to the Super Tuscans. These are wines that some believe should be drowned at birth because they do not represent traditions, territory and so on. Is there a lesson to be learned? I think so and it is that a little deeper thought before expressing such tranchant opinions would perhaps be a good thing.