Storm clouds on the horizon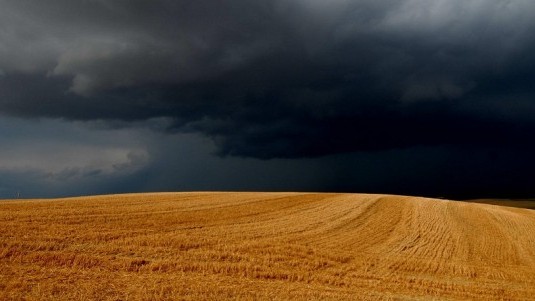 This 2016 leap year is drawing to a close and it has been a complicated one and this not only for the constitutional referendum that is dividing Italians as few have for years with arguments that are more like trolling on the web than political dialectics. And there is the possibility that it may leave deep wounds without resolving much, given that real economic issues are discussed and directed elsewhere.
In our magical world of Italian wine certain things have begun to go in a different direction than was expected and touted in triumphalist speeches filled with words like "excellence" made by politicians responsible for agriculture without really knowing much about it. The Brexit outcome resulted in a 9% drop in wine exports to Britain, those to the United States are holding but not increasing, the ones to Germany are fluctuating and exports to East Asia are still low. Furthermore, domestic wine consumption continues to decline while production from the 2016 harvest was almost 50 million hectoliters, the highest in years. This means that we will likely see a return of a wine surplus.
Prosecco and the DOCG and DOC quality wines, those that have the greatest success on the domestic market and for exports, have come under attack by important consumer protection TV programs and while many in the sector have protested, no one has efficiently counter-replied with convincing facts and figures. Making matters worse, perhaps due to the decline in popularity of quality Italian wines, some famous chefs, in cahoots with their sommeliers, have begun to consider it no longer natural to pair these wines with their creations. This began years ago when Gualtiero Marchesi said he thought water was the best drink to accompany his recipes and it has continue with others suggesting cocktails, vegetable smoothies, craft beers and other beverages at the table. Many of these people appear to have forgotten not only tradition and customs but that they and their sector survived thanks to a slew of wine producers who in effect subsidized them with free supplies. Producers also organized and continue to organize promotional and business luncheons and dinners at their estates where these chefs are invited to perform their art. So much for gratitude.
All the signs are there to not be optimistic about the future and there are more than enough reasons for me to be skeptical over the self-serving and electoral polices being proposed for the wine sector. There is no doubt that there are a lot of "excellences" around and almost all of them can be found in the empty and inconclusive speeches one hears. And in the meantime, storm clouds are gathering on the horizon.