Provincial and amateurish?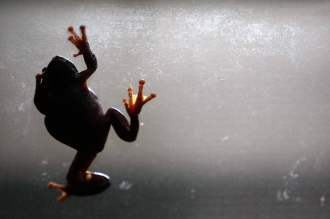 Reading most of the communication generated in Italy about wine is enough to make one's jaw DR0P. While the rest of the world is talking about new markets (in Hong Kong, France trounces Italy 36 to 3 with regard to their percentage shares of the market, a result they can't even achieve on the rugby pitch), we continue to write about folkloristic wines and we argue about ludicrous trifles. We can't even agree about revoking some of the pointless D.O.C.s.
Just think that less than 100 denominations are responsible for 90% of D.O.C. production, and that the other 250 barely make up the other 10%. I don't mean to say that they are all useless, but couldn't we do without about a hundred of them? Perhaps by lumping them together in larger denominations? Yes, perhaps we could, or at least that's what common sense would suggest.
However, nobody does very much about the situation: rights, once acquired, can't be touched, and highly parochial Italy remains the same as ever. And what about the press, the bloggers, the "fundamentalists"? Not even a plissé, like the Palo della Banda dell'Ortica ("the Lookout Man for the Nettle Gang") in Walter Valdi's song, who at least "was doing his job". Better to argue about the superiority of traditional Barolos rather than innovative ones; better to have it in for some oenologist or other and root for one of his or her direct competitors – even though I challenge anyone to distinguish between the production "protocols" of this or that consultant. Better to criticise the possible new production regulations for Rosso di Montalcino, a wine that has existed since 1980, which previously was called Rosso dai Vigneti di Brunello, and even earlier Vermiglio, and that before that date had never been made from 100% Sangiovese. Now, on the other hand, it has become the last stronghold in the defence of a "Tradition" that isn't a thousand, but barely thirty, years old, created in order to try to give dignity, and commercial value, to the leftovers from Brunello. "In Burgundy great wines are made from 100% Pinot Noir" loudly proclaim the inventors of "Tradition". And this isn't true either, seeing that in the A.O.C. rules for the Grands Crus of the Côte de Nuits - Chambertin, Romanée Conti and so forth – it is written that Pinot Noir is "le cépage dominant", without any specific percentages, and that up to 15% Chardonnay, Aligoté, Pinot Blanc, Pinot Gris and Gamay are permitted, if "traditionally" present in the vineyards.
This is a tradition that is serious, documented and several centuries old, and not merely invented and loudly proclaimed by certain provincial dilettantes, who probably think Karl Kraus is one of the central defenders for Borussia Dortmund.