New year, new website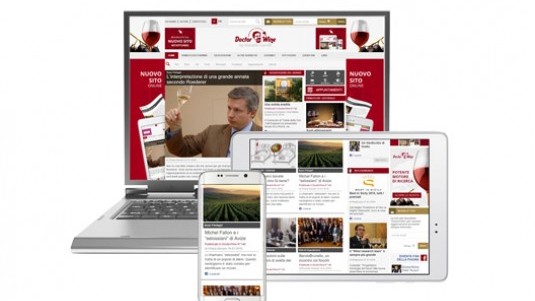 We are now online with a new website. As we all know internet is a hyper-fast reality where if you do not renew yourself you risk being left behind, being out of step with the times. Perhaps we at Doctor Wine have run this risk, then again we tend to focus more on substance than form. But now even for us the time has come to modernize and not just with some superficial changes in graphics, or esthetics for that matter. What we have decided is to change the whole system used to run the site and this because the quantity of material we were loading on our site day after day had become too much for the old one. We needed to change and opted for something that would not hinder our plans for future growth.
No one realized it but we have already collected 6,000 wine reviews, and this only on the site and excluding the two editions of our Ultimate Guide to Italian Wine, as well as almost 2,000 producer profiles and over 2,500 articles. An impressive archive that is constantly expanding and which we want to make as accessible as possible. Thus the key feature in the change is related to searching the site, making it easier for anyone to find a particular wine we have tasted or a producer we have written about or a restaurant we have reviewed. But that's not all and starting tomorrow we will be starting a new column, one that will go online every Tuesday. It is called Under 10 with the number referring to the euros one must spend to purchase a particular wine retail. In short, we will propose those wines that one can buy for less than 10 euros but which are good enough to "titillate your taste buds", as Vinogodi would say. In other words, wines to satisfy your palate as well as your budget. 
And it doesn't end there. Soon we be coming out with new standings of wines by category, upcoming will be one on sweet wines, given the response you gave to the Top 10 lists of sparkling wines we published before Christmas and New Year's. We will also continue to offer you interviews and stories, travelogues and tasting reviews, all those things we believe contribute best communicating the quality, uniqueness and variety of Italian wine and the world around us.