Neo-trendsetters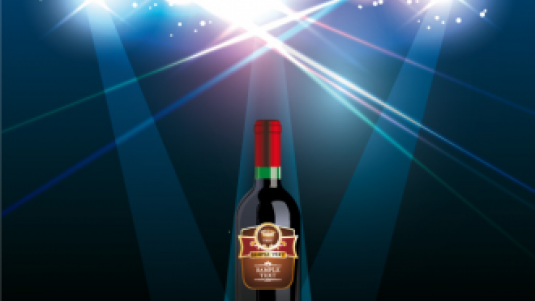 In a not so distant past I was able to contribute to the birth of some wine trends by awarding prizes to wines that later became icons. These included Sauvignon Sanct Valentin, Faro Palari, Brunello Salvioni and Barolo Cannubi Boschis from Sandrone, just to some of the more famous. The recognitions were given based on tastings and were an attempt to interpret the tastes of my more savvy readers, rather than single out stylistic or productive choices. This also because vineyards and grapes cannot change that often. A vine becomes productive and achieves quality even, and I'd say above all, between the ages of 20 and 40, and winemaking methods cannot change as quickly as the moods and the tastes of the market. Not only that, wine is one of the only sectors where tradition and the reliability of a winery have such an important value and appreciation.
Romanée Conti, the most expensive wine in the world, does not demand such a high price just because it is good. There are wines that are equally as good and cost 50 times less. However, no other product has come from the same place for centuries, no other has such an iconic value and, for these and other reasons, no other wine has a demand that is more than 100 times what can be supplied, considering that only some 6,000 bottles are produced a year. Added to this is its position as a status symbol and so now a bottle online can cost as much as 15,000 euros. Madness, no doubt. This is a market trend that has been stable for years and not the result of some passing fad.
In recent years, some wine lovers in Italy appear to have forgotten this. Certain cults have formed and insisted, at times even violently and without any awareness of recent national or world history, on imposing their preconceived prejudices that are truly difficult to share, also because there is little to discuss. Opinions on acidity, certain excesses of the so-called 'natural' wines, interpreting a zone more according to one's own desires than on the particular characteristics of the wine are the result of this. Thus Chianti Classico becomes only Radda and Lamole, a Brunello has to be one from the higher, interior areas in Montalcino and wines must have a 'Burgundy-esque' profile, no matter what their origin. This by no way means that Radda and Lamole make bad wines, only that some splendid wines are made also in Panzano, which is just a couple of hills away, and in Castelnuovo Berardega, where the wines have a more Mediterranean profile. Or that in Montalcino certain years can produce great wines in other areas and Ragnaie, Potazzine and Poggio Antico are prime examples. Giacomo Tachis used to say that "the 'yolk' was in Sesta and perhaps extended as far as Campogiovanni", areas that are not that high and where the Brunello is almost always good. These are obviously only some examples and there are many more in many other areas.
What can we do now? Let's get back to research, science and knowledge, as Professor Luigi Moio argued in the fantastic interview he gave Francesco Annibali for Doctor Wine recently. We should not chase fads or trends but look beyond our own limitations and the opinions of the more ideological wine lovers. And we must never forget that we are talking about wine, that there are different tastes and, above all, different zones that produce different expressions of wine. True quality, for me, means just this.