Gastronomic narcissism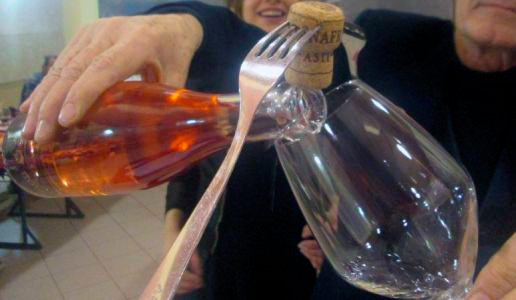 There are those – be they a critic or fan – who impose their own personal preferences in a thinly disguised attempt to determine the choices of others only because they have the presumption of being "somebody".
I am fortunate and privileged to be a friend of and known well Umberto Contarello, the screenwriter of several, very important films, including The Great Beauty which won the Oscar for Best Foreign film. Speaking to him about the role of a film critic and comparing it to that of a wine and food critic, we found many similarities. "The best critics in my field," he told me, "are those who do not impose their personal tastes to the meaning of the work. They are those who are aware of the conditions under which a particular film was made and can then determine whether the final result corresponded to the intentions of the authors". This is the exact opposite of those critics who think they can teach film makers and writers how to make a film, according to the critic's own personal convictions.
The situation is exactly the same in the word of wine and food and involves not just critics and journalists but also many wine and food lovers who believe they can step in and tell a winemaker or an in-vogue chef how to do their job. They do not limit themselves to evaluating whether or not intentions were achieved but discuss the object in question putting their own personal tastes up front in a kind of wine or food narcissism that almost always seems out of place and, in some cases, more ridiculous than presumptuous.
Then again, there are those who en privé consider themselves to be a political genius or the ideal national soccer coach and so why not a top chef or winemaker, even if they don't even know how to light a stove or have never worked in a vineyard? Expressing one's own views at any cost, regardless of any level of competence, is an unstoppable desire for these people, who behave more or less like spoiled children. They do no comprehend that behind appearances there is technical know-how, work experience and ideas that derive from all this and not just a simple personal view of the world, one that is abstract and detached from reality. If this mentality is the product of a rather naïve, beginner's passion, it can be forgiven. A venial sin. However, if this comes from someone who claims to be a media "professional", then it becomes a problem. It doesn't matter whether they are a blogger, journalist, influencer, maître à penser or whatever. Behind them is a thinly disguised desire to orient the tastes of others on the sole presumption of believing they are someone. Unfortunately, they are not motivated by a spirit of service focused on analyzing and then informing those who work in other sectors and read what they have to say.